Aug 28 2014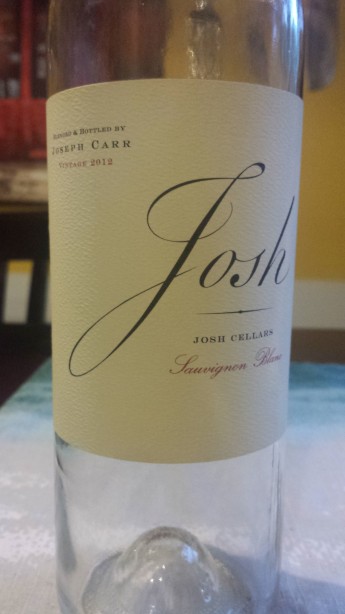 Varietal:  100% Sauvignon Blanc
Region:  Sonoma County, California – USA
Cost:  $14 (SRP)
Winemaker's Notes:  Bright aromas of lime and citrus are at the core of this Sauvignon Blanc, with layers of white flower nectar, peach, and tropical melon. The palate of the wine is fresh and alive with clean fruit flavors and a perfectly balanced fruit.
My Review:  One of the things that I've had to learn over the years of writing this blog is to distinguish between what's a bad wine and what just isn't to my taste. A sweeter Moscato may be a technically well made and consumable wine, but my palate doesn't like those types of wines, and so while I do tend to avoid them, when samples arrive I know to approach them through the lens of how the wine is made and not necessarily how it compares to what I like.
So it comes that I find myself writing about the 2012 Josh Cellars Sauvignon Blanc. I've made little secret that my wife and I enjoy Sauvignon Blanc as one of our go-to white wines, particularly in the summer months, and I was excited at the prospect of getting to try this wine, always in the market for another good Sauvivnon Blanc to add to our approved list.
In this case, the wine makes the list, but of wines to keep in mind for parties when versatility is needed.