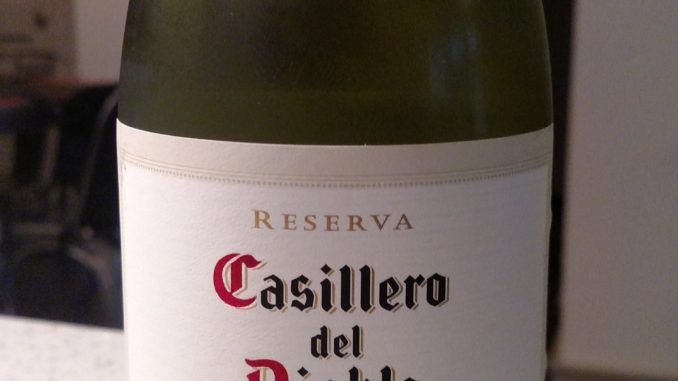 Variety: 100% Chardonnay
Region: Chile
Cost: $11 (SRP)
Winemaker's Notes: Light lemon yellow with expressive and attractive aromas of pineapple, citrus, and vanilla. This elegant wine is balanced with bright acidity and a long, memorable finish. Pairs well with seafoods and fresh fish.
My Review: So a few weeks back this bottle and a bottle of merlot showed up at my apartment with notes that recommended pairing them with tacos. While trying and writing about this before cinco de mayo probably would have been ideal, I've never needed a special day to eat tacos because….tacos.
So, let's dive right in.
The wine was a nice lemon yellow color in the glass, and on the nose I picked up notes of lemon and lime citrus. In the mouth the wine was crisp, with more of those lemon-lime flavors carrying through. I don't know that the wine had been oaked, but it did have a little roundness to it at the finish, but not so much that my wife (who doesn't like oaked chardonnay at all) couldn't enjoy the wine.
We paired the wine with some spicy fish tacos and Mexican street corn, and it was a great pairing. The acid from the wine balanced the flaky fish we used as well as the seasoning that we used to add some spice.
I'll admit to being wary of sub-$20 chardonnay since it tends to be over-oaked, which doesn't fly in my house. While I don't see the 2016 Casillero del Diablo Reserva Chardonnay being a regular pick-up for my house (we tend to favor sauvignon blanc, rose', and vinho verde this time of year), for sub-$15 it was a good pairing with the tacos, and if you're looking for a budget wine to open for a group, you can do a lot worse.
Editor's Note: I received this wine as a free sample for review.