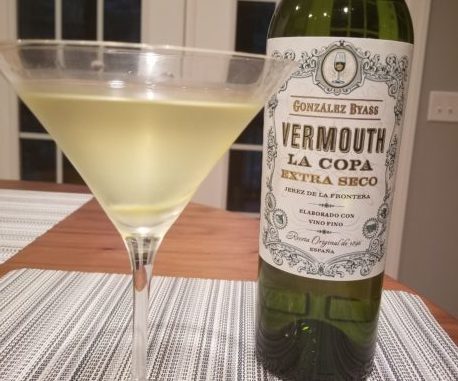 Variety: 100% Palomino
Cost: $25 (SRP)
Winemaker's Notes: Clean, elegant, and intense. Concentrated citrus aromas, perfectly blended with the delicious, bitter touches of wormwood and savoury. Red fruits added to achieve a long and persistent balsamic aftertaste. La Copa Extra Seco Vermouth is an ideal aperitif, served over ice, with soda, and as part of both modern and classic cocktails.
My Review: I'll admit that I don't usually keep more than a small bottle of Marini & Rossi Vermouth on hand for guests; neither my wife nor I have ever been much of one for martinis, so it's not something that I've stocked. That being said, as we've made new friends, we've grown our social circle to include those that do appreciate a good martini, so the opportunity to try a better dry vermouth than I usually keep on hand was worth jumping at.
I started out trying the Extra Seco Vermouth over ice. I picked up aromas of citrus which carried through to the palate and lead into a balsamic finish. The vermouth was light and refreshing, balanced without being too tart.
Next up we decided to try making a martini. We had recently infused basil from our garden into vodka, and I thought the citrus notes of the vermouth would be a nice balance to the herbaceous, anise notes of the basil vodka.
We mixed up 2 ounces of vodka, .75 ounces of vermouth, and a twist of lemon. The citrus of the vermouth, paired with the twist of lemon, did a really nice job of balancing the basil flavor out, not hiding it, but certainly making it less overpowering.
I have to say that I enjoyed the La Copa Extra Seco Vermouth on its own, and could see sipping that on a hot day (of which we're having many right now). If you're looking to up your vermouth game, you would do worse than to grab a bottle of this.
Editor's Note: I received this bottle for free for review.