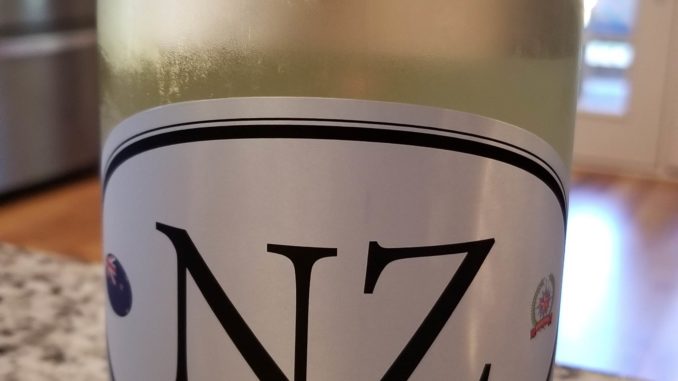 Variety: 100% Sauvignon Blanc
Region: New Zealand
Cost: $20 (SRP)
Winemaker's Notes: Our Sauvignon Blanc, the flagship varietal of New Zealand, is crisp and aromatic, with notes of luscious grapefruit, gooseberries, freshly cut grass, and ripe tropical fruit. The has a bright and fresh entry followed by balanced fruit and acidity and a clean satisfying mineral finish.
My Review: I've really enjoyed the Locations Wines I've had the chance to enjoy – I really enjoy what Dave Phinney is doing with approachable wines that do their best to show off a region. Late last year I got to try the NZ6 Sauvignon Blanc, which I very much enjoyed. Needless to say I was excited to try the new version.
In the glass the NZ7 was a pale yellow with hints of green. On the nose I picked up grapefruit and gooseberry. In the mouth the gooseberry was joined by citrus in a crisp, refreshing wine that finished with a clean, mineral finish.
I was surprised that I didn't really get any of the fresh cut grass that I do associate with Sauvignon Blanc from the region, but that's certainly not a knock on it – it was balanced and refreshing, without too much acid, perfect for sipping on a Saturday afternoon or for pairing with herbaceous chicken or pork; my wife and I paired the wine with spicy fish tacos and it was a perfect pairing.
For $20 I really enjoy this wine, and it's perfect for taking with you to porch parties, cookouts, or just enjoying at home with friends (or by yourself…I won't judge).
Editor's Note: I received this wine as a free sample for review.