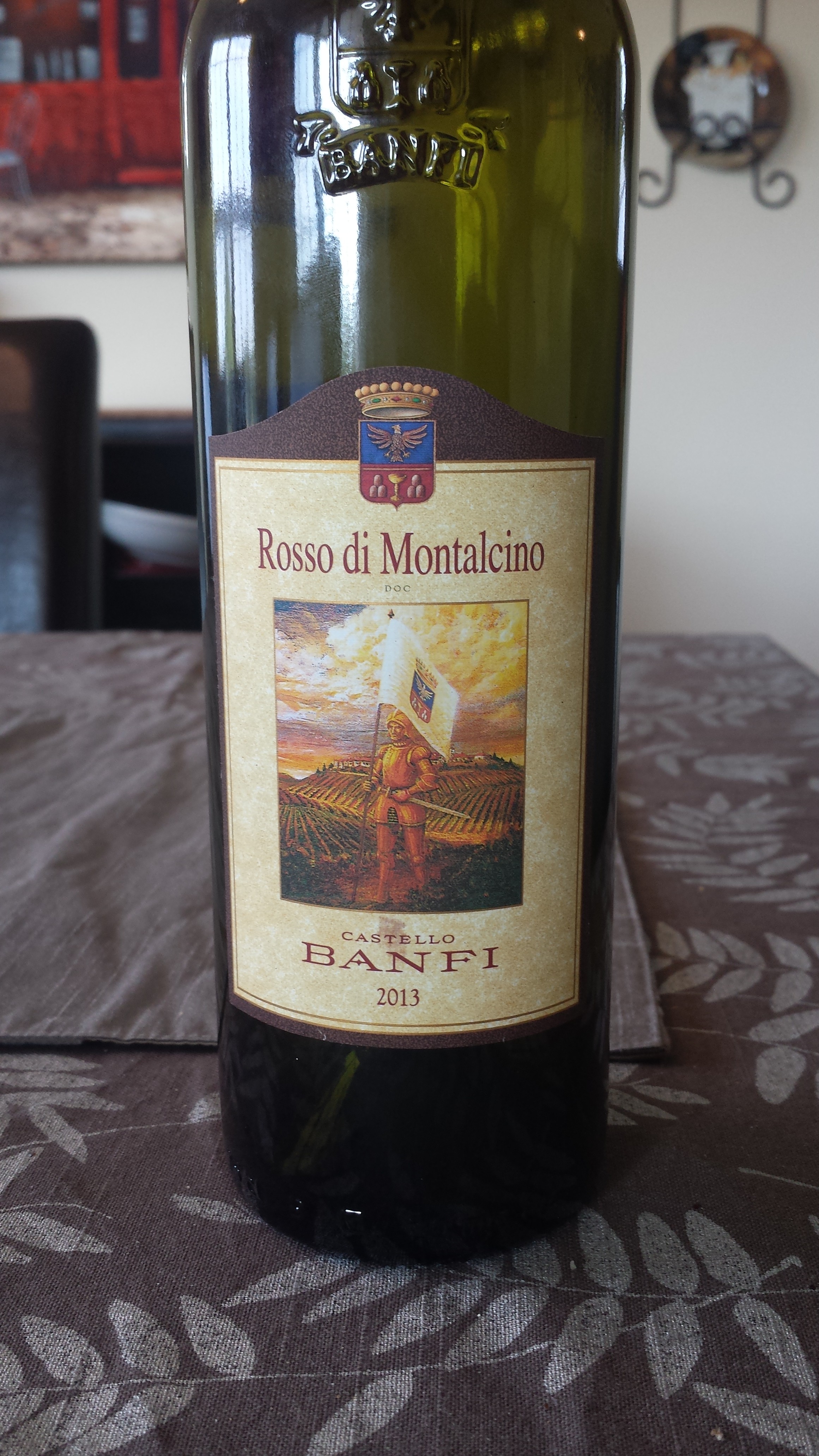 Varietal: Â 100% Sangiovese
Region: Â Montalcino, Italy
Cost: Â $25 (SRP)
Winemaker's Notes: Â Intense ruby red with violet reflections. On the nose, intense, fresh, and fruity with typical varietal characteristics of violet, cherry, and plum. Flavors are gentle, full and soft, with surprising length. Pairs ideally with aged cheese and wild game.
My Review: Â A trio of Italian wines is a great way to celebrate the start of spring – at least that's how I'm happy to celebrate it. We'll start off with the 2013 Banfi Rosso di Montalcino DOC.
In the glass the wine was a light ruby/garnet color that let plenty of light through. On the nose I picked up violet, though at first the wine showed a heavy alcohol aroma (13.5%/vol), so be sure to let it breathe before really diving into it.
In the mouth is where this wine really shined. Light and tart notes of cherry with hints of licorice and herbs. We paired the wine with a steak salad that I thought was absolutely perfect, with the lighter notes of the wine not overwhelming the spinach, but still doing enough to hold up to the red meat.
This is definitely a nice Spring/Summer wine, thanks mostly to how light it is in the mouth – pairing wines during the warmer months can get tricky when you want those reds to go with your grilled meat, but aren't looking for the heavier wines that are often featured in the colder months. This Sangiovese does a good job of providing an option.
At $25 it's a good value – it doesn't drink like a higher price point wine, so don't spend more than that, but if you see it for less, it's definitely one worth picking up for the next time you pull something off the grill.
Editor's Note: I received this wine as a free sample for review.