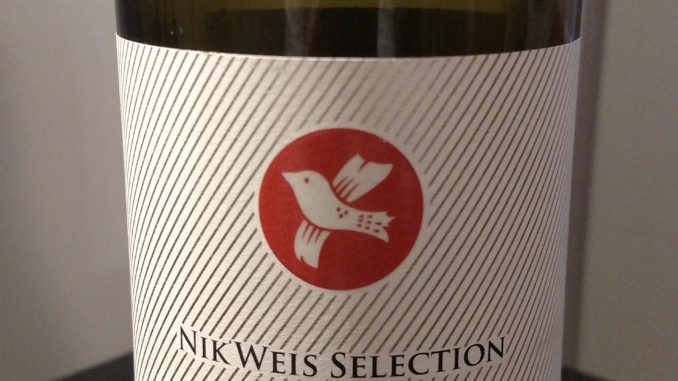 Variety: 100% Riesling
Region: Mosel, Germany
Cost: $15 (SRP)
Winemaker's Notes: The Urban Riesling has everything you can expect from a fine Riesling from Germany's renowned Mosel Valley. It has a complex, smoky, and floral nose, a juicy, fruity, elegant mouthfeel with minerality that finishes off-dry and crisp with the impulse to take the next sip.
My Review: Ah German Riesling. I've become a convert to Riesling (and Gewurztraminer for that matter) thanks to Virginia and New York's Finger Lakes making beautifully dry wines with the grape, counter to the sweeter examples most people think of. That's not to say that there isn't a place for sweeter wines in your wine cellar – those spicy foods need a counter. That being said…it's not my usual preference for my Riesling.
So what did I think of the 2015 Urban Riesling?
On the nose I picked up floral notes with some citrus, while in the mouth I found the wine to be juicy, with flavors of pineapple and apricot. The wine is crisp despite being off-dry, but it's off-dry enough that you're going to want to pair it with something with some spice – Asian or Thai cuisine would be perfect.
Unfortunately I didn't pair it with this, pairing it instead with fish. It wasn't bad, but there was just enough sweetness that it wasn't a great pairing, and it's not something that I personally would sip on without food. I know some people enjoy off-dry Riesling by itself, and that's great, but it's not my preference.
So should you buy it? If you're looking to pair it with something spicy, sure. If you like off-dry Riesling, it's a good example of that. If, like me, you prefer your Riesling dryer, you'll probably want to pass. Riesling's funny that way, but that's what makes it a really intriguing grape that I wish more people would give a chance.
Editor's Note: I received this wine as a free sample for review.