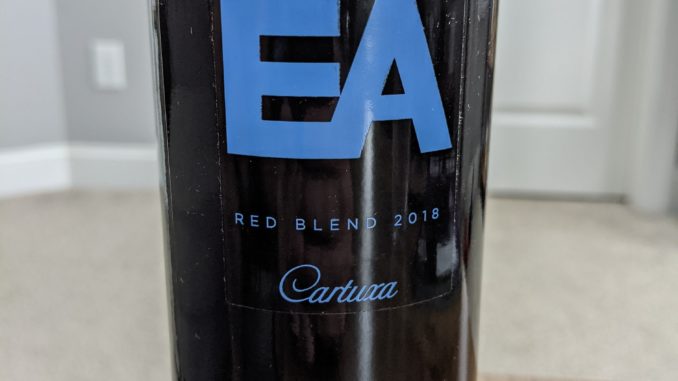 Variety: Aragonez, Trincadeira, Alicante Bouschet, Syrah
Region: Vinho Regional Alentejano; Portugal
Cost: $9 (SRP)
My Review: I have to say, I'm really enjoying tasting my way through these Portuguese wines. Outside of being generally affordable, they're enjoyable and go well with food or by themselves. And, in the case of the 2018 Catuxa EA Red Blend, you get affordable and good by itself.
I opened up this bottle and sipped on it over the course of several hours on a quiet, rainy Saturday while my wife slept on the couch recovering from a cold (just a cold; nothing…covid-y) and I have to say, until I went back and looked at the tech sheet, I would have thought this was closer to a $20 bottle of wine; the fact that it retails for around $10 is something of a steal in my opinion.
In the glass the wine was a ruby, garnet red color and on the nose I got aromas of blueberry and blackberry. In the mouth the wine had flavors of blueberry, boysenberry, and ripe red berries with a hint of vegetal notes that came through as the wine opened up.
I really enjoyed the Catuxa EA Red Blend, and while I didn't have it with any food, I think any sort of roasted meats or hard cheeses would be a really good pairing for the wine. That being said, for the price it's a great value and I would definitely grab another bottle of it if I saw it on my store's shelves–it's a great "Tuesday night" wine that doesn't need a special occasion, but won't feel like a waste of calories either.
Editor's Note: I received this wine as a free sample for review.