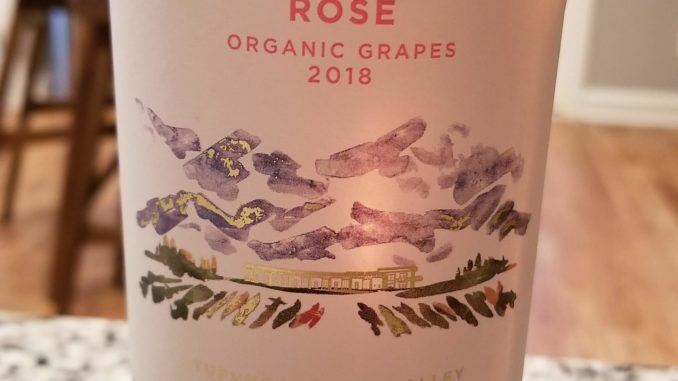 Variety: 50% Malbec; 50% Cabernet Sauvignon
Region: Mendoza, Argentina
Cost: $13 (SRP)
Winemaker's Notes: Pale and pretty crystal clear pink. Strawberries and red berries aromas. Lively and fresh with fruity palate. Pair with chicken and pasta dishes.
My Review: So if you don't live in the South, count yourself lucky (for a lot of reasons I won't get into, but let's focus on one thing at a time) – it is unBEARABLY hot right now. Like 90 degrees before noon hot. It's enough to make a man drink. Conveniently that's what I'm not paid to do here. Also conveniently, it's the perfect time of year for rose', which is why I opened up the 2018Â Domaine Bousquet Rose'.
In the glass the wine was a salmon pink color. On the nose I picked up strawberry and red berry, while in the mouth the wine was crisp, dry, and refreshing, with a balance of fruit and citrus. My wife and I didn't pair this with anything (ok, that's not true, we paired it with Season 2 of Queer Eye on Netflix; that shit is amazing and if you're not watching it stop reading this and start right now), but I can see it pairing great with some BBQ chicken – there's enough acid that it would be great at cutting through the sweetness of a St Louis style BBQ rub.
For $13 I really like this wine; it's crisp, refreshing, and a great porch wine as the temperature (and humidity) continue to climb. Snag this at your store for an affordable wine that's perfect for beating the heat.
Editor's Note: I received this wine as a free sample for review.