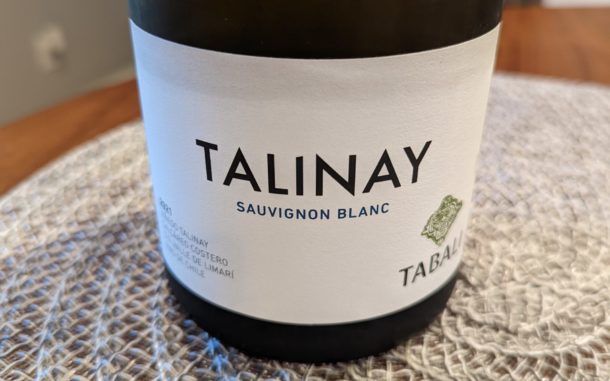 Variety: 100% Sauvignon Blanc
Region: Valle de Limari, Chile
Cost: $24 (SRP)
Winemaker's Notes: This Sauvignon Blanc reflects the unique character of the Talinay terroir. The nose reveals great elegance and minerality, with aromas of spring flowers and citrus fruit. This balances perfectly with the fresh, vibrant, and complex palate.
My Review: Wow, this one surprised me. When I think of Chilean Sauvignon Blanc I think of citrus and acid. That's not a bad thing, but those are the two things that spring to mind first. While the 2021 Tabali Talinay Sauvignon Blanc certainly had notes of citrus and acid, it was the other flavours, ones I wasn't expecting but very much enjoyed, that caught me off guard.
In the glass the wine was a pale, almost clear yellow with slashes of green that showed when the glass was held up to some light. On the nose I got aromas of citrus fruit and a soft minerality that reminded me of a refreshing ocean breeze. But it was on the palate that this wine really surprised me.
On the front I got the expected notes of citrus, but that soon gave way to mineral, white pepper, and green pepper notes (I went back and forth between bell pepper and jalapeno without the heat) that I wasn't expecting and in some ways reminded me more of Carmenere (another Chilean favorite in my house).
I liked this one a lot, and it was the subject of much discussion with the friends I shared the wine with (literally everyone that tried it wanted the next person to sip it to get their reaction). The wine beautifully encompasses the region it's from, with the vineyard only 12km from the Pacific Ocean bringing that sense of a constant ocean breeze into the bottle.
For the price, this felt like a steal to me–it has the complexity of a much more expensive wine. If I see this in my local store I plan to grab at least one bottle (but to be honest, it'll probably be more than that).
Disclosure: I received this wine as a free sample for review.