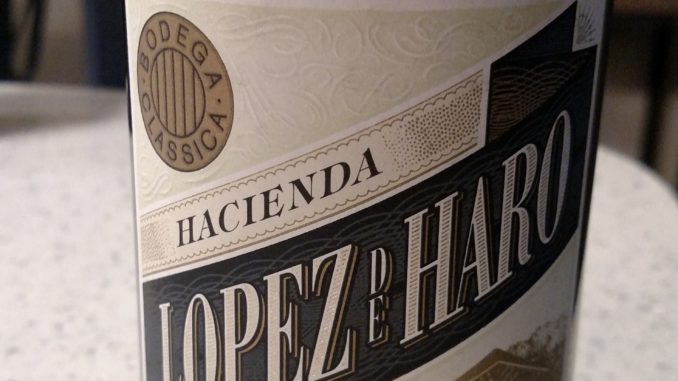 Variety: Viura
Region: Rioja, Spain
Cost: $10 (SRP)
Winemaker's Notes: Straw yellow color with ripe aromas of citrus with a hint of peach. Refreshing on the palate with an easy balance of citrus and stone fruits balanced with a nice acidity.
My Review: So Viura is, at least so far as I can remember, a new grape for me. It's entirely possible that I've had it before, but I don't remember it, and if I had any, it was probably as part of a blend, so we'll call this a new experience either way.
In the glass the wine was a nice straw yellow color, and on the nose I picked up soft aromas of peach. In the mouth the wine was crisp without being tart, light and balanced – impressive since the wine was aged for between 3 and 4 months in French oak barrels; I'd never have guessed if I didn't have tasting notes when sipping on the wine. Flavors of citrus and stone fruit gave way to a granny smith apple finish with just the right amount of acidity.
My wife and I paired the wine with a shrimp and feta pasta dish, and it was a great pairing, the crisp notes of citrus and the light acidity balancing the shrimp and creamy texture of the pasta while playing off the salinity of the feta in the dish.
For $10 this is easily one of the best values I've had in a while, and I would definitely grab more of this from my store, especially given how food-friendly I found this wine to be. Grab this one if you see it, even if it's a few dollars more.
Editor's Note: I received this wine as a free sample for review.