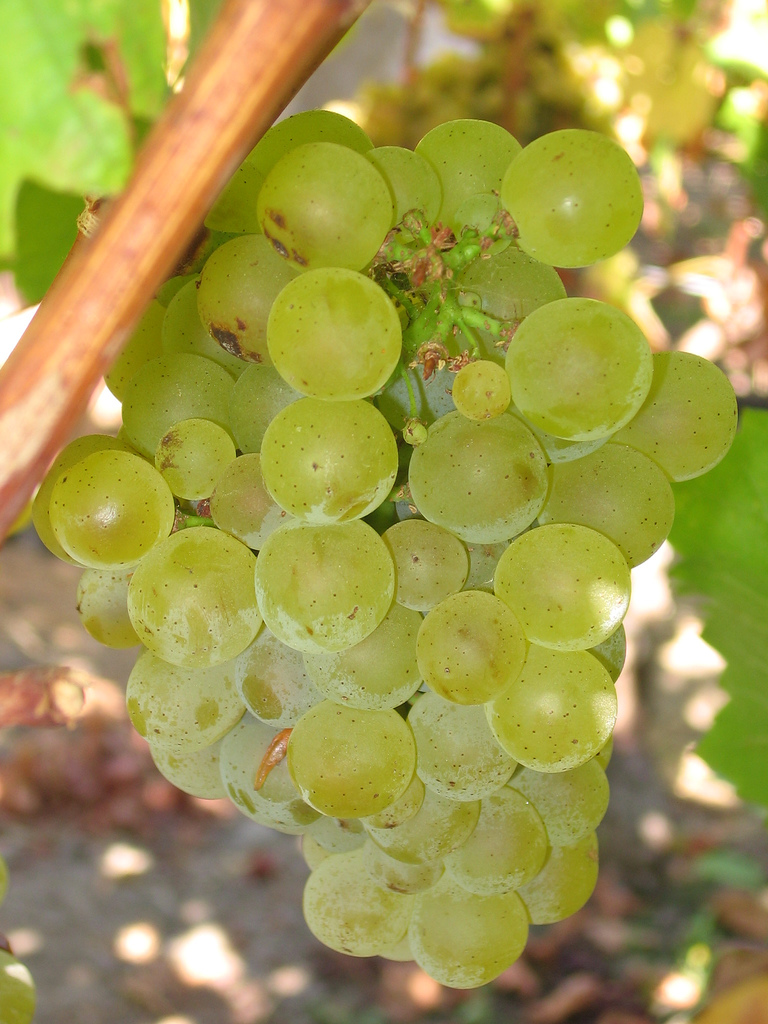 A white wine from the Sauvignon Blanc grape (vitis vinifera), the name for this wine comes from the French words for "wild" (sauvage) and "white" (blanc). Grown around the world, this grape thrives in sunny locations that don't get overly hot.
Description
A white wine featuring a range of flavors, the taste of this grape, and the wine it produces, can range from grassy to sweetly tropical, but is typically described as crisp, clean, elegant, and fresh. When slightly chilled, Sauvignon Blanc pairs well with cheese and is one of the few wines that pairs well with sushi.
History
The Sauvignon Blanc grape traces its origins to western France in the Loire Valley and Bordeaux Region. Paired with Cabernet Franc at some point in the 18th century to create Cabernet Sauvignon. Brought to California in the 1880s. Sauvignon Blanc acquired the alias of Fume Blanc thanks to Robert Mondavi promoting the wine in California in 1968. It was introduced to New Zealand in the 1970s.
Regions
While originating in France, Sauvignon Blanc has spread to Australia, New Zealand, The United States (primarily in California), South Africa, and South America (primarily Chile). Different regions produce different flavors of the grape, as their differing climates bring out different qualities in the wine. Some have crisp, citrus flavors, where others have a more mellow, melon flavor.
Rise in Popularity
Sauvignon Blanc grew into popularity primarily after being transported to New Zealand and South America. Both regions produce large quantities of it, and offer it as an alternative to Chardonnay, with lighter flavors and a clean, crisp finish. Also, as one of the only wines that pairs well with sushi, it has followed the upswing in popularity of that food.
Sauvignon Blanc the Wine
Sauvignon Blanc wine is a refreshing white wine that offers a crisp, clean taste, often with citrus flavors such as grapefruit. An excellent substitute for those looking for a lighter white wine, but wanting something less sweet than Pinot Grigio or Riesling, it pairs well with cheese, light appetizers, and is one of the only wines that pairs well with sushi. Along with Riesling, Sauvignon Blanc was one of the first wines to offer their bottles with screwcaps, especially in the New Zealand wineries. Â