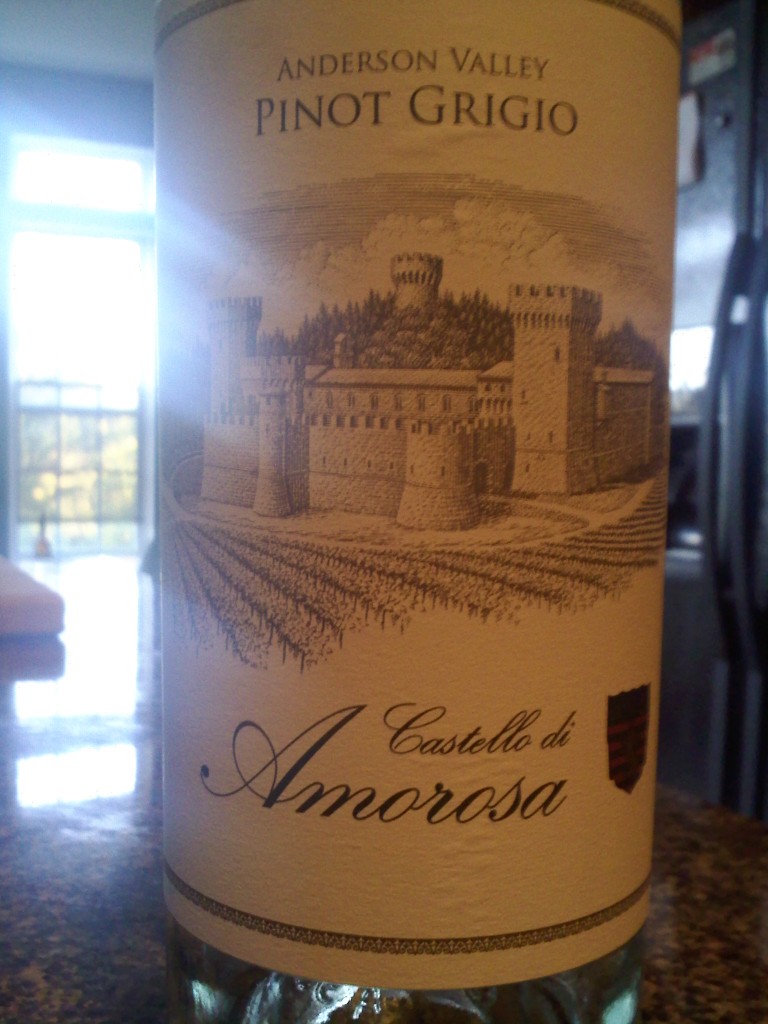 Varietal: Pinot Grigio
Region: California – Anderson Valley – USA
Cost: $20
Fruity with bright orange and melon aromas. Â Light, lemon and green apples on the palate end in a refreshing acid finish. Â Pairs with salads, melon, cheeses, seafood, or by itself.
Recommendations: I'm very hit or miss on Pinot Grigio, preferring Chardonnay and Sauvignon Blanc for my white wine selections, but I did find this Pinot Grigio to be quite enjoyable.  Purchased by my parents during our trip to California several weeks before and sent home with me, this bottle had been chilling in my refrigerator for a few days while I tried to select something to pair it with.
A meal of salmon and and roasted red potatoes was what my wife and I paired this white with, and it was a great compliment to the seafood and the well seasoned potatoes, the melon and apple flavors, along with the acid finish, cutting through the richness of the salmon.
While I still prefer my Chardonnay and Sauvignon Blanc, I can say that I enjoyed this Pinot Grigio and would recommend it to anybody in the market for a quality one at a good price.