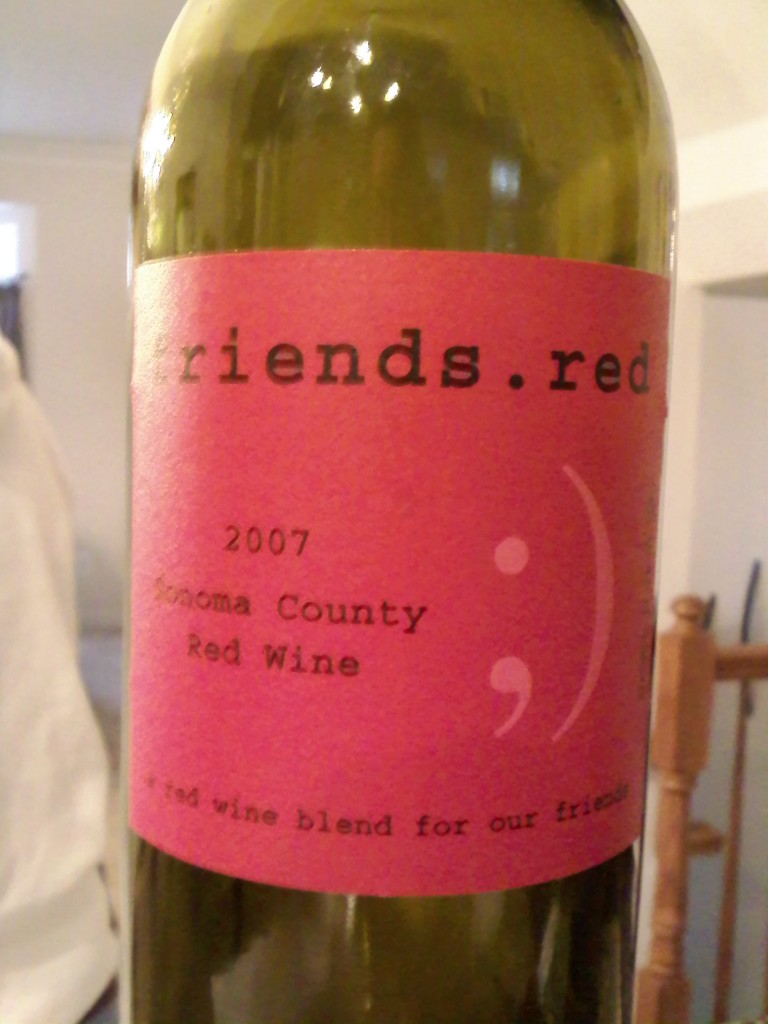 Varietal: Blended Red Wine (Merlot, Zinfandel, Cabernet Franc)
Region: California – Sonoma – USA
Cost: $19.50
Deep purple coloring with aromas of berry fruits. Â Blueberry, blackberry, chocolate, vanilla, and smooth oak are found on the palate. Â Pair this medium-bodied wine with pasta, ravioli, pork barbecue, meatloaf, and even moderately spiced Middle Eastern food.
Recommendations: Taking a cue from the name, I shared this bottle with my wife and a friend of ours over a meal of cheese and meat pizza. Â This proved to be wise as the high alcohol content (14.2%/vol) needed the sauciness of the pizza to cut down the alcohol finish and make the wine much smoother and enjoyable.
The blend of Merlot, Zinfandel, and Cabernet Franc was very enjoyable, with some pepper coming through, along with ripe berry. Â The deep purple color was impressive, and reminded me once again that the Cabernet Franc they grow in California is much different than what we grow in Virginia (where I live).
I certainly enjoyed this wine, and would recommend it so long as you're enjoying it with a saucier meal such as pizza or pasta – the kind of meal that makes you want to invite family and friends over for a big meal – to cut the alcohol on the finish.
Special thanks to the International Wine of the Month Club for supplying the wine.