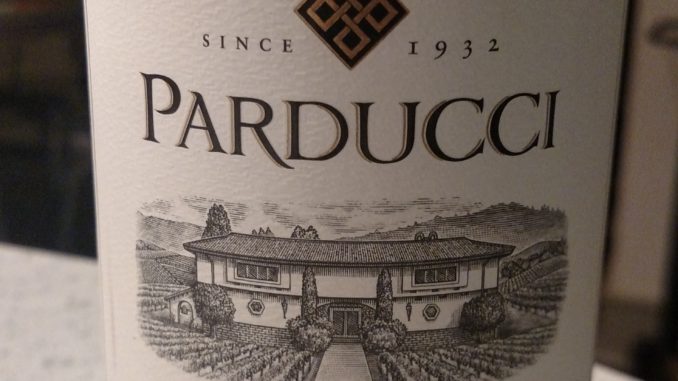 Variety: 100% Pinot Noir
Region: Mendocino County, California
Cost: $15 (SRP)
Winemaker's Notes: Medium-bodied and textured with lush strawberry and raspberry flavors and a hint of cedar on the finish.
My Review: Alright, let's just jump right in with this one, shall we? Garnet red in color, I picked up flavors of raspberry and cherry with cedar on the finish to give it a nice smooth ending. The wine itself is soft and very sippable, with no heavy oak flavor despite having spent 12 months in oak (20% New French, 80% Neutral Barrels).
My wife and I paired the wine with some light food over a weekend – cheese, crackers, and bacon wrapped asparagus. I know that people argue that no wine pairs with asparagus, but if you wrap something in bacon, almost anything pairs with it. That being said, if I had to do it over I'd likely go with some St. Louis style ribs – the cherry and hints of flat cola flavors would be a great pairing to some messy ribs.
For $15 I liked the wine – it didn't blow me away, but at that price point I don't need a wine to redefine how I think about a grape, I need it to be memorable enough that I'd be happy if it showed up on my wine rack again, and this bottle certainly qualifies for that.
Editor's Note: I received this wine as a free sample for review.