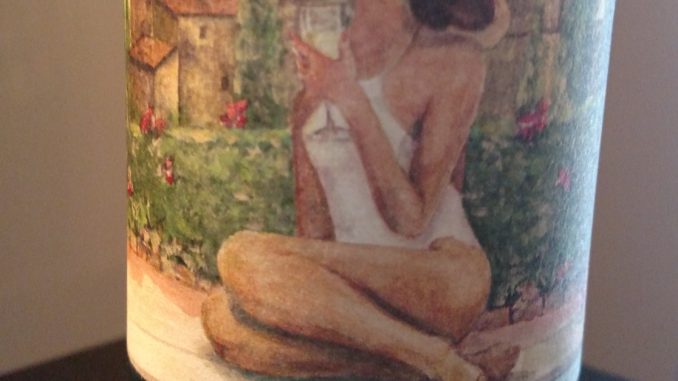 Variety: 100% Pinot Grigio
Region: Sicily, Italy
Cost: $9
Winemaker's Notes: Pale, svelte, and glamorous. Pair with fish and shellfish, eggplant caponata, Sicilian rice balls and Trapani-style couscous.
My Review: The second of the pair of wines, the La Bastarda Pinot Grigio reminded me of why Pinot Grigio used to be one of my go-to white wines…and also why it's one I don't pick up as often anymore.
Light in the glass with streaks of green, I picked up notes of citrus and green apple, with the citrus carrying through moreso than anything else on the palate. Paired with a charcuterie during the afternoon, the wine was sippable, went well with the cheese, sausage, and bread…and was fairly unmemorable.
This isn't a fault of the wine per se – I typically find Pinot Grigio to be a bit unmemorable these days. Not because it's a poor grape, or because this bottle of wine is poorly made; I just find Pinot Grigio to be fairly one note until you get to some of the pricier bottles.
Much like her brother, La Bastarda isn't a terrible value at $9 – I've paid more for Pinot Grigio that I liked less, but for around the same price point I also know I can find more interesting wines. If you're a Pinot Grigio fan looking for a new budget option it's worth trying, but of the two, I think I preferred Il Bastardo more as a budget wine personally.
Editor's Note: I received this bottle as a free sample for review.