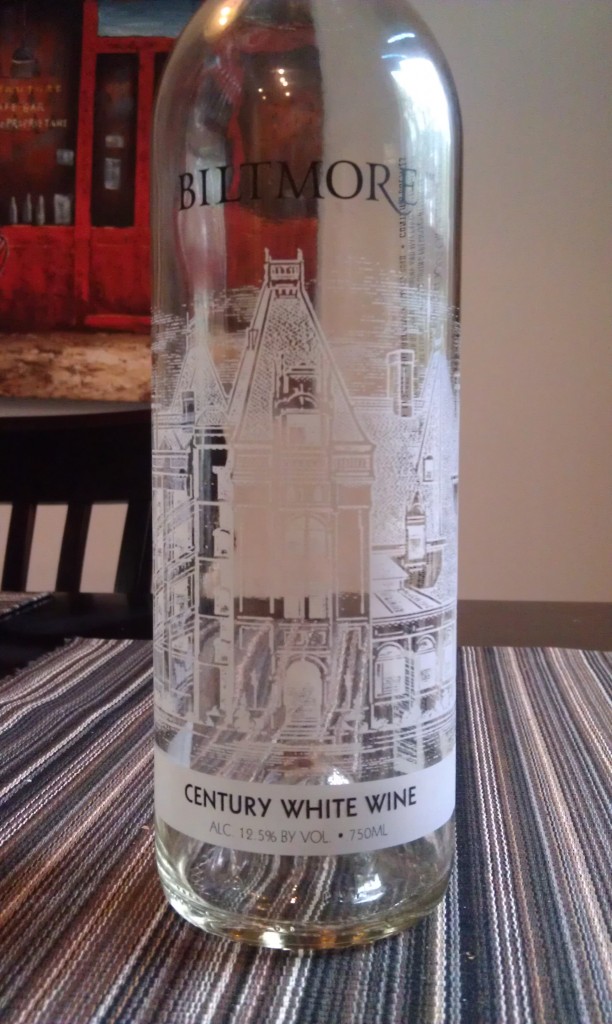 Varietal:  Gewurztraminer; Muscat Canelli, Riesling; Symphony
Region:  California (98%); North Carolina (2%)
Cost:  $16 (SRP)
Winemaker's Notes:  Straw yellow color with aromas of rose, lychee, licorice, and lime. Refreshing hints of tropical fruit, lime, lemon, and honeydew on the palate. A nice balance of sweetness to acidity with a pleasant, lingering aftertaste. Pairs well with Chinese, Vietnamese, sweet & sour dishes, coconut shrimp, ambrosia salad, pear tart, and coconut cake. Great as an apertif.
My Review:  Wanting some wine, and making a dinner that would have a bit of heat to it, my wife and I were debating on what to open when I remembered that I had received a bottle of wine from Biltmore Estates that I had specifically set aside thinking it was to be paired with a spicy or Asian dish. While dinner that night didn't fit the Asian thought, it certainly hit on the spicy portion of my requirements for pairing this bottle.
The wine was a light yellow in the glass, and on the nose I got a bit of lime, but more of the rose and licorice notes than anything. In the mouth the wine was tropical, with a touch of honey on the finish that stuck around until the next sip hit you with some tropical notes again. We paired the wine with a dinner of chicken breasts that had been stuffed with blue cheese, then dipped in a spicy buffalo wing sauce, covered in bread crumbs, and baked. The sweetness of the wine did a great job of balancing out the heat of the food, and the food did the same for the sweetness of the wine.
Without the food I wasn't as much a fan of this wine, with the honey flavor on the finish being just prominent enough for me to not like it quite as well, though if you enjoy a slightly sweet wine this might be up your alley. That being said, I did actually enjoy it as a pairing for the dinner, and would definitely recommend it if you're looking for something to pair with spicy dishes.