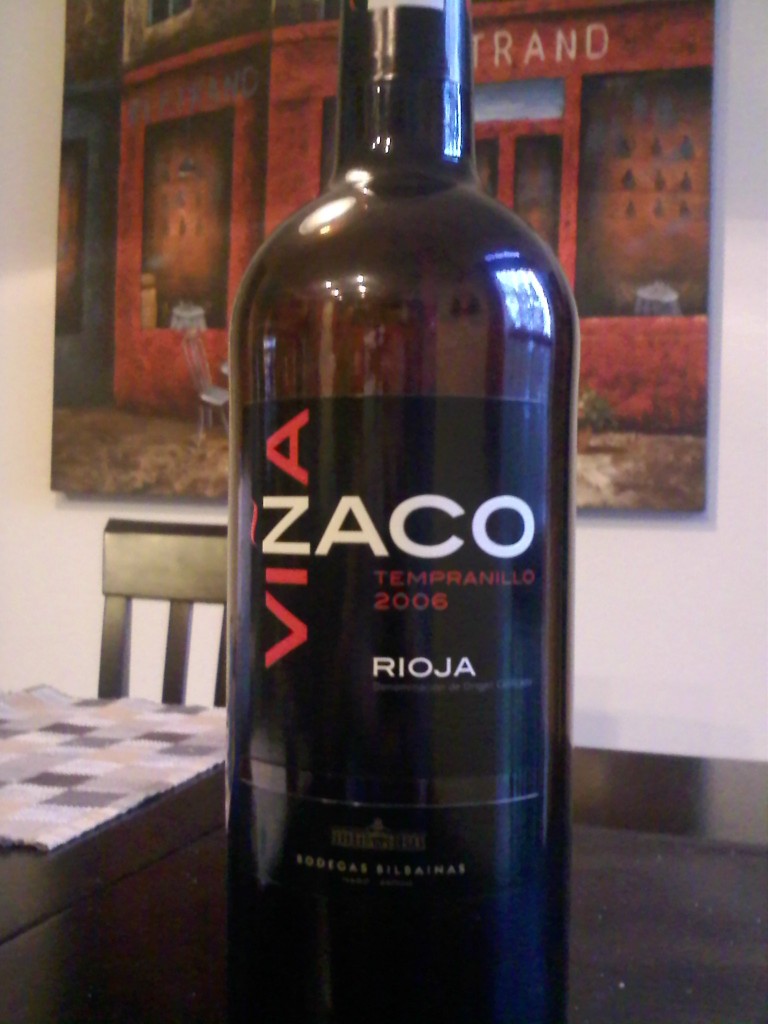 Varietal: Rioja
Region: Spain
Cost: $21
Dark color with aromas of crushed red berries, anise, and sandalwood. Â Fruit, nut, and spice flavors in the mouth will pair well with meats, Mediterranean food, savory pasta dishes, and world class cheeses.
Recommendations: I have a confession to make, a mea culpa if you will. Â I was a bad wine writer and drank a bottle of this several months before and dropped the ball by not writing about it. Â That's why I was so thrilled when the International Wine of the Month Club sent me a bottle to try out. Â Redemption, thy name is wine.
I've always been a fan of dark wines, and the Vina Zaco Rioja is certainly that. Â Crushed fruit on the nose lead into great flavors of dark fruit and spice that paired well with a dinner of slow cooked beef roast with potatoes, carrots, and onions in au jus.
As far as versatile wines go, this is certainly one to keep in mind. Â It pairs well with a lot of different foods or is great just on its own. Â It's at a good price point (and I've often seen it on sale at stores), and even received a 90 point rating from Wine Spectator for those that put stock in those things. Â The only problem you'll have with this wine is deciding whether to enjoy it with food or by itself. Â If only all decisions in life were so hard.