Mar 03 2010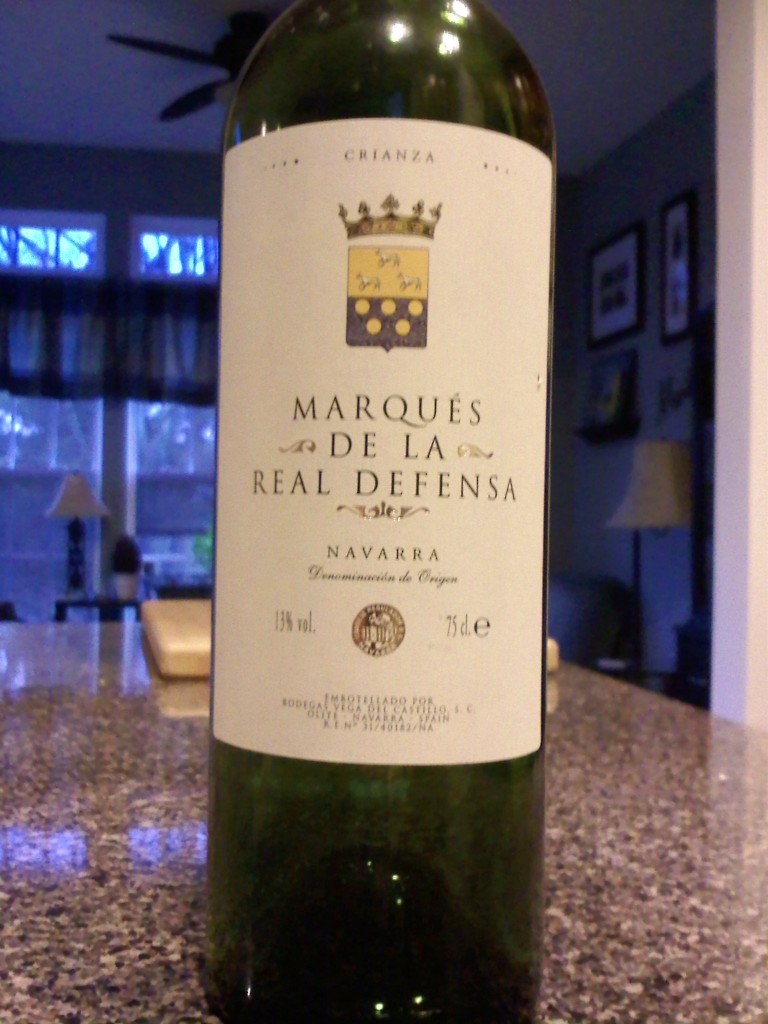 Varietal: Navarra (50% Tempranillo; 25% Merlot; 25% Cabernet Sauvignon)
Region: Spain
Cost: $11
Robust color with floral and fruit aromas.  Flavors of ripe fruit that pair well with meat, pasta, or cheese.
Recommendations: I've become a huge fan of Spanish wines over the last few years, and so I never pass up the opportunity to enjoy one.  I let the bottle open up a bit before pouring the first glass, and that's definitely what I would recommend with this bottle.  The 13% alcohol/volume of this wine could have been overwhelming if I hadn't allowed the wine to open, and even after letting the bottle stand for a bit, I found that the wine was better after I let it sit in my glass for a few minutes.
Paired with a meal of herb-lime chicken and garlic green beans, the wine held up well without overwhelming the dish, something that I'm always wary of when pairing red wine with white meat.  The flavors of crushed fruit were enjoyable without being too bold, and as the wine opened up, I definitely found myself enjoying it more and more.
For somebody looking to get into Spanish wine, this is a great one to consider, especially at this price.  I'm always in the market for a good value wine, and this certainly fit the bill.  Worth checking out.
Special thanks to Wine & Beer Westpark for supplying the wine for this review.
Comments Off