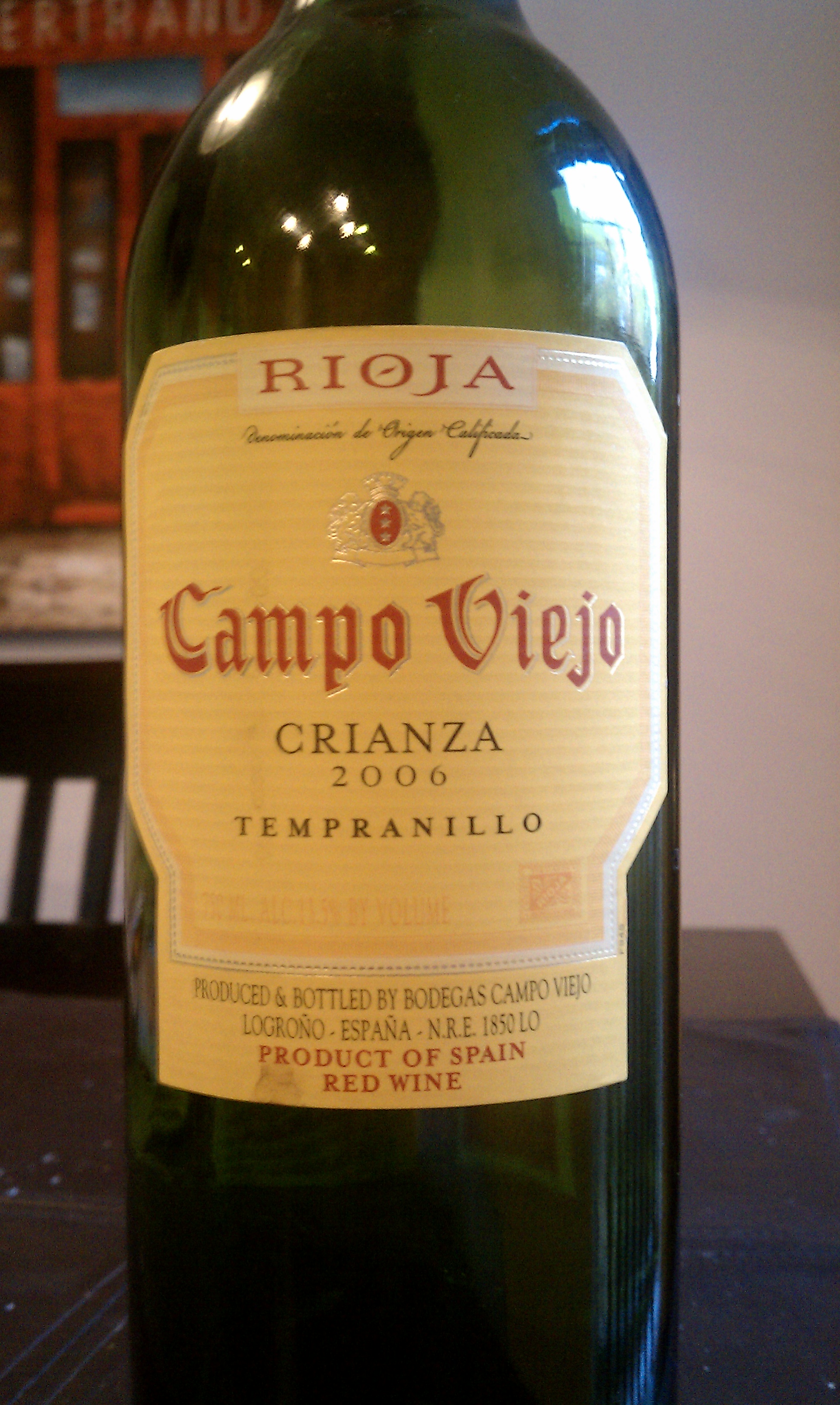 Varietal: Tempranillo
Region: Spain – Rioja
Cost: $10
Vanilla and cherry on the nose with crushed fruit on the palate.  Pairs well with roasted chicken and grilled meats.
Recommendations: I'm a big fan of Spanish wine, Tempranillo in particular, so I was looking forward to this wine when it showed up at my office.  My wife and I took the bottle with us when we headed up to visit our parents in Northern Virginia for the Father's Day weekend, knowing that we would all be having dinner together – and I was tired of my father picking on me for not sharing some of the samples I get.
On Saturday we opened the bottle during a dinner of grilled chicken and beef tenderloin with roasted potatoes.  The wine was lighter than I was expecting, and it was a good pairing for the beef tenderloin, but it did somewhat overwhelm the chicken for me, but that might be because the chicken wasn't very heavily seasoned.
Flavors of crushed red fruit were prevalent with a bit of cherry on the nose, all of which went well with the aromas and flavors of the grilled meat.  That being said, I wasn't blown away by this wine.  That's not to say I didn't like it, but I think I wanted more out of it and it just didn't deliver.  Now, for $10 it's a great value wine that will give you a wide range of pairings and is easy to drink by itself, but if you're looking for a Tempranillo to pair with bold grilled foods that will hold up well…this isn't it.
Not bad, worth the price, but nothing to get worked up over.