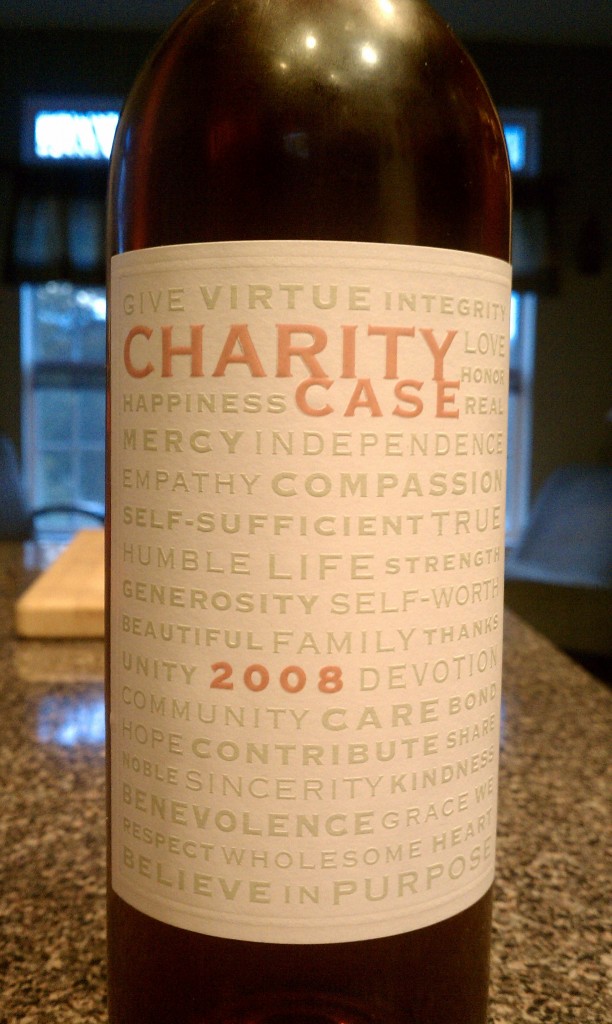 Varietal: 100% Rose'
Region: Napa Valley – California – USA
Cost: $12
Winemaker's Notes: Aromas of dried strawberry, rhubarb, and kaffir lime peel fill the nose. On first taste, flavors of cranberry, strawberry, and red raspberries fill your mouth, then a long lingering finish of orange blossom and hints of delicate white pepper leave you wanting more. Pairs well with seafood and fried foods.
My Review: I've been on run of getting wine samples that are also supporting good causes, and the 2008 Charity Case Rose' can now be added to the list. Before getting into the wine itself, I wanted to take a minute to mention the good cause behind this wine. All of the juice, bottles, labels, corks, storage, shipping, and marketing efforts behind this wine are done completely for free by volunteers. The proceeds from the sale of these wines is used to help fund non-profit organizations benefiting children and their families in the Napa region. Whether you think you'd like any of these wines or not, for $12 it's worth grabbing a bottle and giving it away just to help fund this great cause. Alright, now on to the wine.
In the glass, the Rose' was a dark pink, maybe even darker than any Rose' I've had. On the nose I picked up dried strawberry and lime, subtle at first, but more pronounced as the wine had some time to open up in the glass. At first sip I got mostly cranberry in the mouth, but as with the nose, as the wine was allowed to open up, I started to get more strawberry and even a bit of raspberry.
Paired with a dinner of lobster ravioli in a garlic cream sauce it was a nice counter note to the rich, creaminess of the meal having something crisp and just a bit tart to help keep the meal from feeling too heavy. If you've read any of my other reviews of Rose' you'll know that I have the initial hesitation that most people do when presented with pink wine, but my continued willingness to try them, coupled with quality wines such as this one, are helping me to get over that hesitation.
Whether you're a fan of Rose' or not, this is a great cause, so I do recommend grabbing a bottle for that reason if nothing else. If you're not a fan of Rose', now's as good a time as any to try and branch out into a new varietal, and again, it's for a good cause. If you want to purchase a bottle of the 2008 Charity Case Rose' you can order it online at: Â http://www.charitycasewine.org .