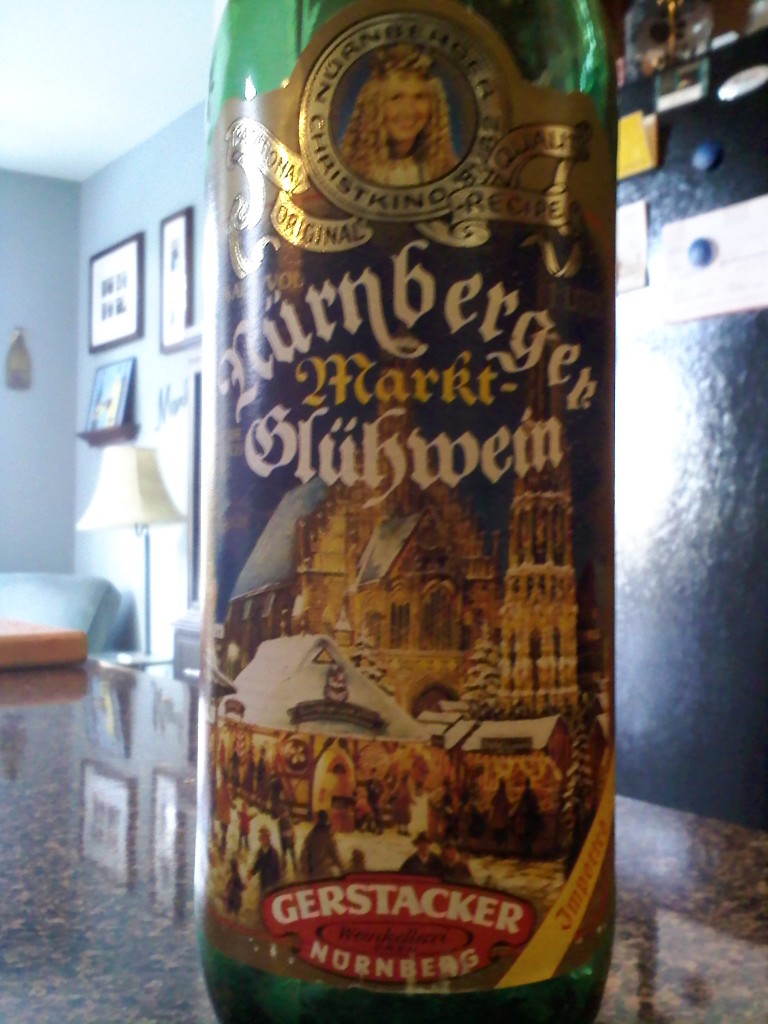 Varietal: Gluhwein
Region: Germany
Cost: $7.99
A mulled wine still produced according to old-world tradition. Â A combination of red wine, sugar, and spices served warm or chilled over ice.
Recommendations: If you're only the East coast like me you're still digging yourself out of close to two feet of snow. Â While watching snow fall on Friday, my wife and I finally opened up a bottle of Gluhwein that we've had since mid July.
For those unfamiliar with Gluhwein, it's a mulled wine typically served in Germany around the Christmas season, especially at street vendors in Nuremburg at their Christmas market.
Heated up to about 170 degrees (though not letting it boil), this wine is great on a cold day. Â My wife and I added some extra mulling spices and a cinnamon stick to add extra flavor and settled in while the snow fell outside.
Flavors of spice and clove are prevalent in Gluhwein, but by adding some of your own spices you can adjust it to your own taste. Â I prefer to enjoy Gluhwein in an Irish Coffee Mug since I enjoy it hot and don't want to burn my hand on hot glass.
While finding Gluhwein isn't the easiest thing to do, I did find it available here: Â  http://www.internetwines.com/rws28454.html . Â With the cold season upon us, I definitely recommend that everybody give it a try.