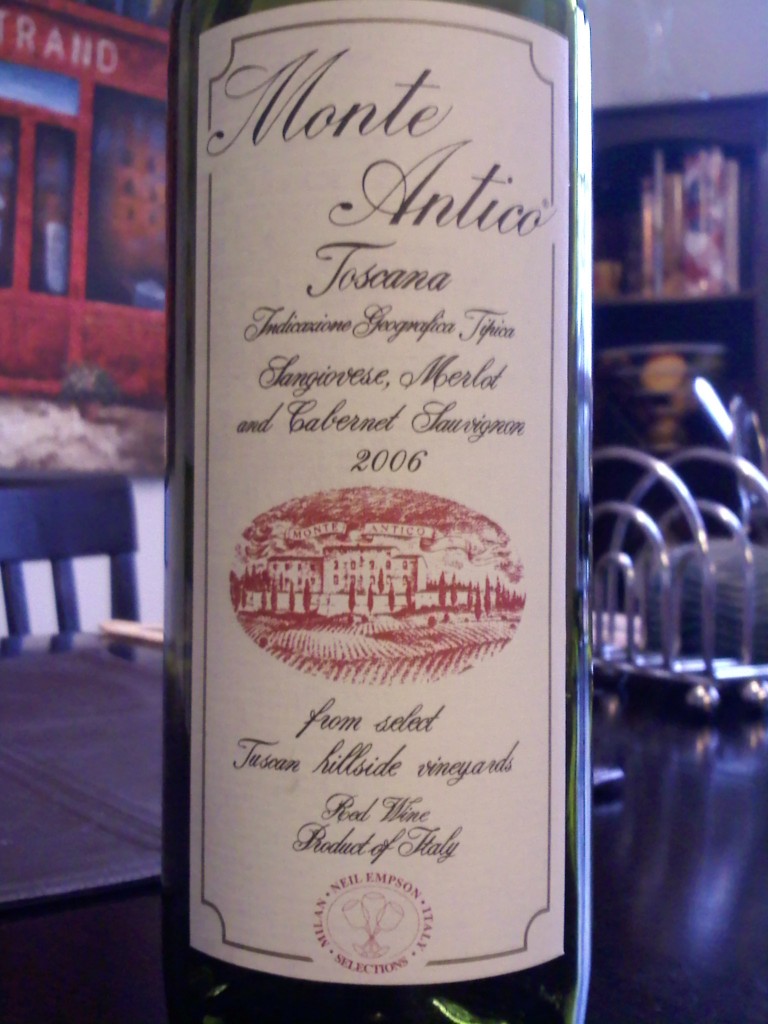 Varietal: Blended Red Wine (85% Sangiovese; 10% Cabernet Sauvignon; 5% Merlot)
Region: Italy
Cost: $10
Dark garnet color with rich flavors of fruit balanced by robust tannins on the finish.  Pair with red meats, pasta with red sauce, or sharp cheeses.
Recommendations: I've always been a sucker for Italian wine – Chianti will always hold a special place in my heart as my first red wine.  When I saw this on this shelves at my local Costco, it was practically a no-brainer to pick up a bottle to try out.
The wine itself was a dark garnet red in the glass and while the flavors of fruit were noticeable, the big finish of tannins were what really made this wine an instant favorite for me.
Paired with a plate of sharp cheddar and crackers (some munchies while waiting for Christmas Day dinner to finish cooking), the wine was a great sipping wine that I could easily imagine pairing with a meal of robust pasta and red sauce.
Definitely one I plan to pick up again on my next trip to Costco and one I recommend you do as well.