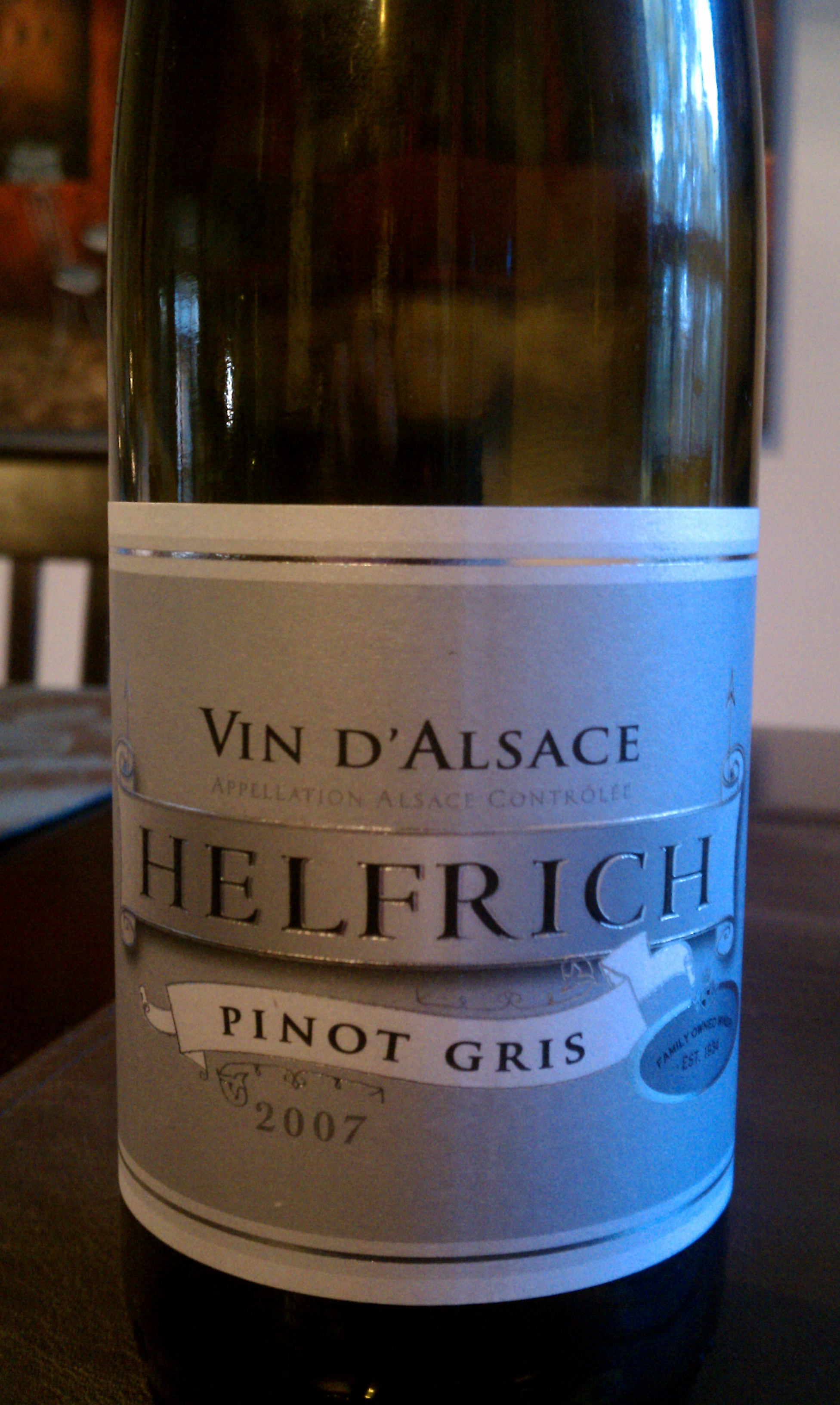 Varietal: Pinot Gris
Region: France
Cost: $16
Light in the glass with aromas and flavors of pear and baked apple. Â Pairs well with smoked salmon, Peking duck, or mushroom risotto.
Recommendations: Looking to try something new, and having a distinct lack of white wine in the house, my wife and I picked up this bottle after a Friday night tasting at one of our favorite Richmond wine shops. Â The following day we had the opportunity to open it when we made some shrimp kabobs for dinner. Â It was a good pairing.
The pear and apple were quite evident on the palate, along with just a hint of sweetness and effervescence on the finish. Â Normally I would be hit or miss on the sweetness, but the shrimp we grilled was well seasoned and the kabobs also had peppers and onions, so there was a bit of heat to the dish – not to mention some roasted red pepper risotto as a side.
The sweetness of the wine did an excellent job of cutting through the heat of the meal and the effervescence was incredibly refreshing. Â While I don't know that I'd drink this wine every day, for a hot day on the deck or for pairing with spicy food, it's definitely one I'll keep on my radar when I want to change it up from my usual spicy food pairing of Viognier.
One worth checking out if you eat a lot of spicy food or if you're looking for a deck wine as we finish up the summer.