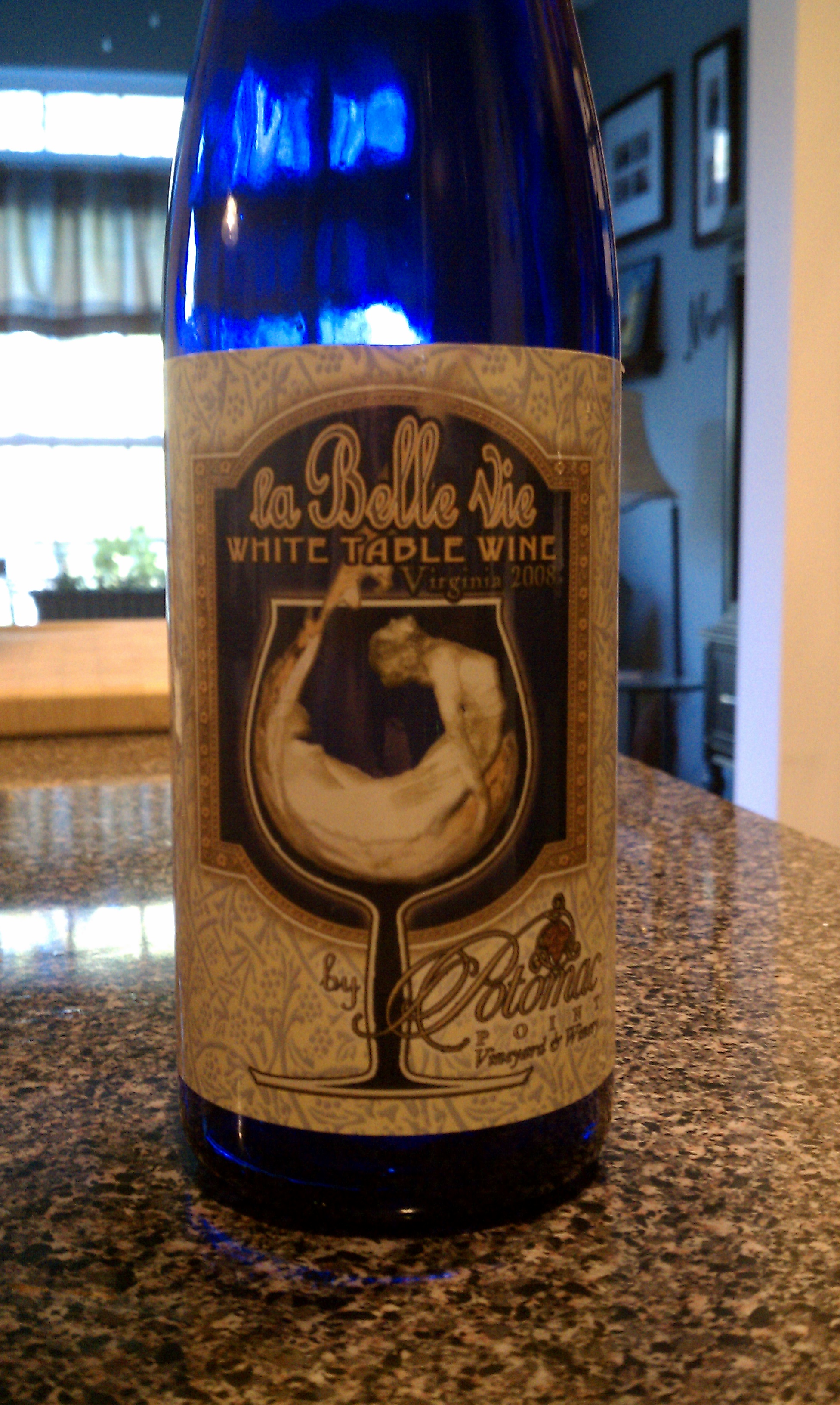 Varietal: Blended White Wine (41% Vidal Blanc; 34% Chardonnay; 15% Traminette; 10% Viognier)
Region: Virginia – USA
Cost: $15.99
Slight floral notes with flavors of melon and citrus and a hint of sweetness. Â Pairs well with white meat, appetizers, spicy food, and hot summer days.
Recommendations: My parents live near Potomac Point Winery, so while it's been a while since I've had a chance to go and visit them in person, I am fairly familiar with them and their wines. Â Because of that, I'm a big fan of their La Belle Vie, always keeping some on hand as the warmer months roll in as it works great as a deck wine.
The floral notes on the wine would lead you to believe there's more Viognier in it than there is, and while there's just a hint of sweetness, it's countered nicely by flavors of citrus and a touch of melon. Â The wife and I paired this bottle with a dinner of pork chops from the oven, some corn, and a pasta side, but really the ideal pairing for this wine would be either a cheese and meat platter on the patio or a dinner of good Thai food.
That being said, for the warmer months this is a nice alternative to the Sauvignon Blancs that I usually drink, cutting out some of the citrus and adding the floral notes and flavors of Viognier that I'm growing more and more fond of. Â While Potomac Point is a bit off the beaten path, if you're in the Northern Virginia area I do recommend a stop in and enjoying a bottle of La Belle Vie on their patio, otherwise, pick up a bottle at several local stores and enjoy it at home.