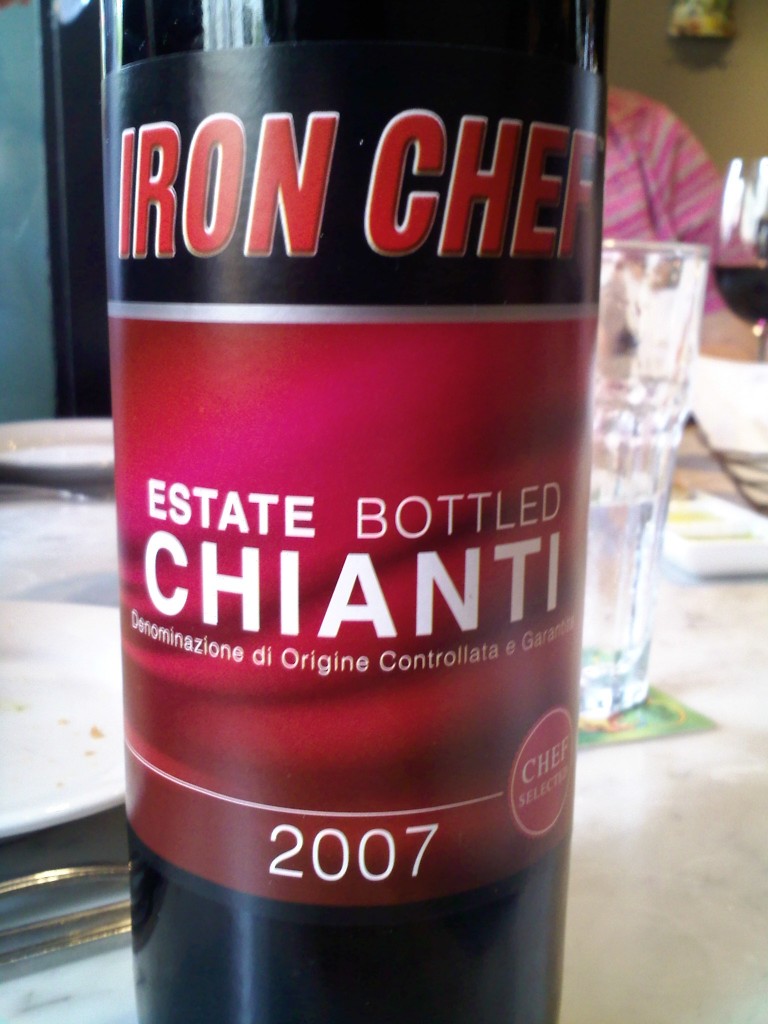 Varietal: Chianti/Sangiovese
Region: Italy
Cost: $29
Ruby red in color with aromas of red berries. Â Smooth on the palate with a medium body, and great tannins on the end. Â Flavors of cherry and a bit of spice.
Recommendations: My wife, parents, and some extended family went to lunch in San Francisco at Tony's Pizzeria Napoletana, and it soon fell to me to select wine for our meal. Â Wanting something a bit more dry to pair with the brick oven pizza, I quickly moved to the Sangiovese section of the wine menu.
I was a bit hesitant about selecting a wine from a TV show, but given that it's an estate wine from Tuscany, I was hopeful that it would deliver. Â It did.
At $29 in the restaurant (about $15 in stores), it's a great value for a chianti, especially one that will pair so well with pasta or pizza. Â Nice ruby coloring with aromas of red berries and flavors of cherry and spice with a great tannic finish make this a great wine to keep on hand.
If you've seen this and have been hesitant about picking it up because of the Iron Chef affiliation, go ahead and grab it. Â It's worth it.