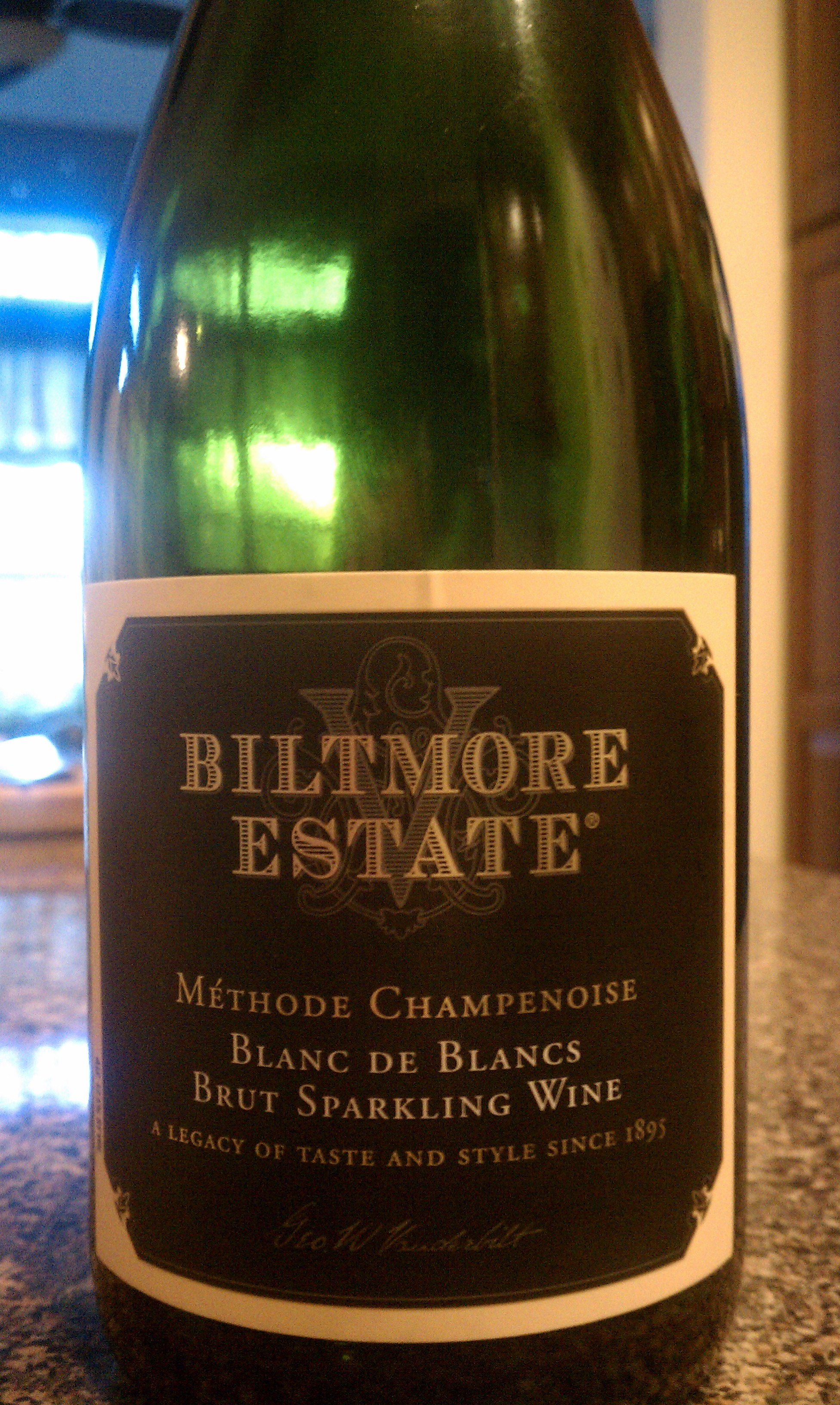 Varietal: Chardonnay
Region: California – Russian River Valley – USA
Cost: $25
Pale straw color with aromas of honey, lime, and freshly baked bread. Â Slightly floral with notes of yeast, lemon, and apricot. Â Refreshing and balanced with tiny bubbles and good acidity. Â Pairs well with spicy dishes, fresh seafood, or soft cheeses such as Brie.
Recommendations: Well, it's been a week and I'm back from vacation, so I figured what better way to start than with some bubbles. Â I don't usually drink a ton of sparkling wine, Champagne or not, but when I got this sample I was definitely intrigued as a good friend of mine is a big fan of bubbles and has been slowly but surely pressing it upon me.
I got lime and a bit of baked bread on the nose, but what I really got was the yeast on the palate. Â With just a hint of sweetness, which I'll chalk up to the apricot the tasting notes claimed I would taste, and a nice acid finish, it was an enjoyable wine. Â The small bubbles made it easy to drink, and the dinner of a deconstructed chicken pot pie was actually a nice pairing for this, as the flavors of the wine helped cut through the creaminess of the food.
The tasting notes suggested pairing this with a Brie, and as a fan of baked Brie I can say with some certainty that this would be a great pairing, so if you're looking ahead to holiday parties, this would be an excellent pairing with a cheese or seafood platter or for when the ball drops and we welcome a new year.
Whether planning for a party or just looking for something different with your dinner, the 2007 Biltmore Estate Blanc de Blancs is definitely worth checking out and one I enjoyed and might be featuring during my holiday celebrations.