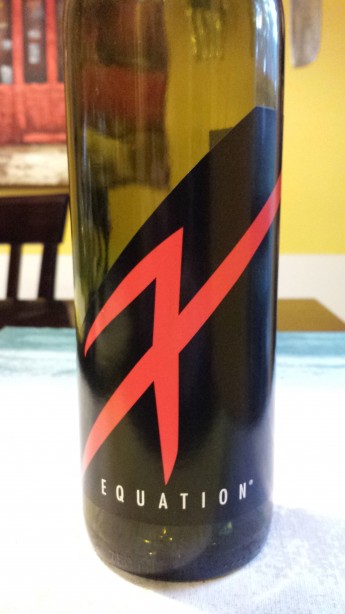 Varietal: Â 86% Merlot; 14% Chambourcin
Region: Â Loudon County, Virginia – USA
Cost: Â $17
Winemaker's Notes: Â 100% Estate Grown & Hand-Picked Fruit. Aged in new American oak, this Merlot blend features 14% Chambourcin to balance this beautiful expression of what Virginia Merlot is capable of when grown in ideal conditions. Dark plum, cherry, and anise dominate the nose, and are echoed on the palate with some additional earth, spice, and cocoa. Firm acidity and round tannins enhance the long finish.
EQUATION pairs well with barbecue, pork and grilled dishes. Â Specifically shows well alongside cheeseburgers, braised short ribs, pork/chicken/rabbit casseroles, smoked ham/chorizo bean dishes, medium intense hard cheeses.
My Review:Â  I've had the opportunity to try some Breaux Vineyards wines over the past few years thanks to the Wine Bloggers Conference in Charlottesville and from other tastings, but I hadn't made a trip out to their tasting room. A few months ago my wife and I remedied that and came home with several bottles of their wine.
The Equation Merlot X was nice and dark in the glass with aromas of plum and cherry that carried over to the palate and were joined by earthy notes with spice. Paired with a steak the wine did a great job of holding up without being overwhelmed by the steak, something I ran into recently.
The wine walked the line between being full-bodied and medium-bodied, doing a good job of pairing well with food but still being enjoyable to just sip on. Virginia has been making some great Merlot over the last few years, and this is a great example of what's possible with the grape here. Whether you're a fan of Merlot or not, this is definitely one worth giving a try, especially at such a great price.