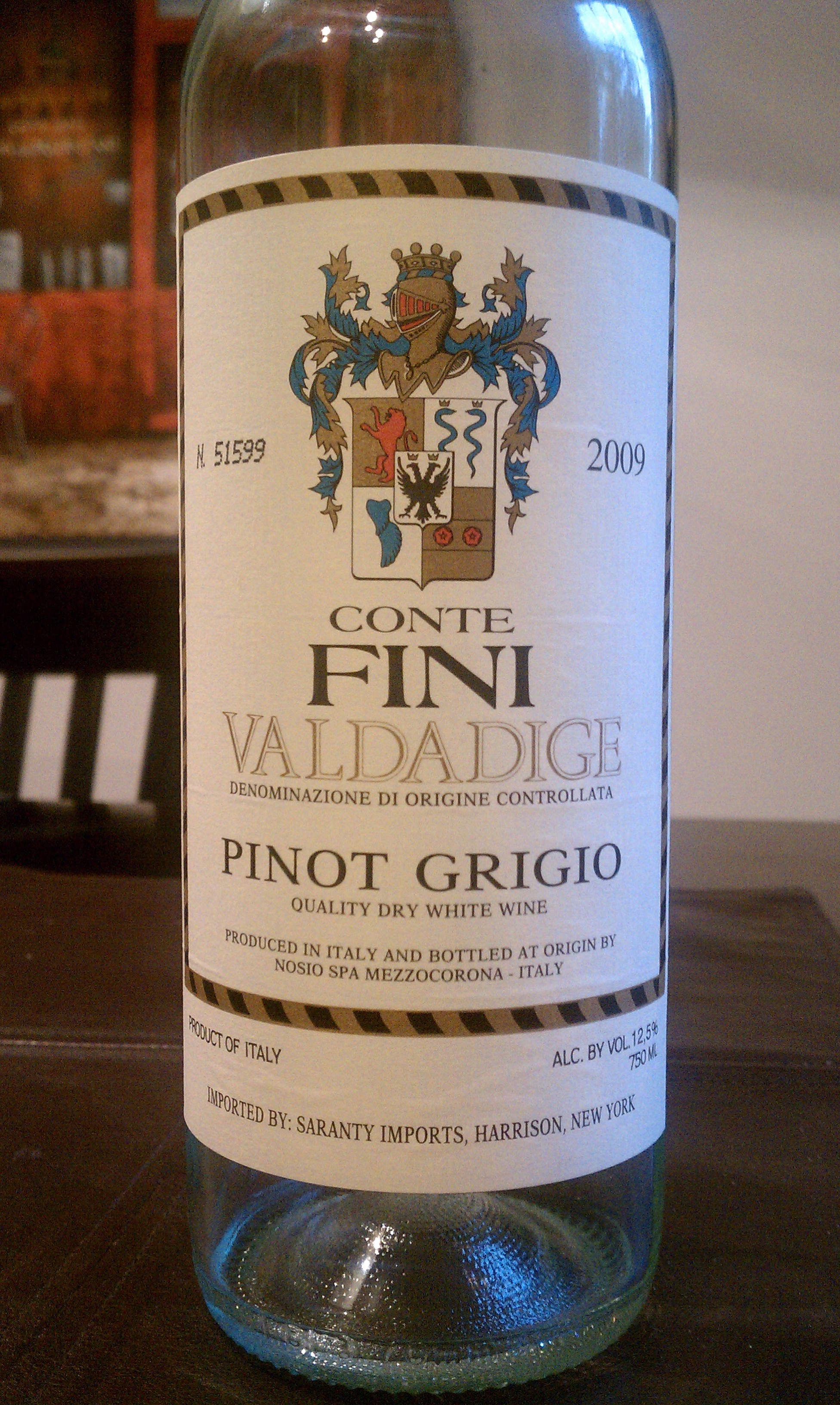 Varietal: Pinot Grigio
Region: Italy
Cost: $12
Pale straw color with aromas of pear and citrus that carry through to the palate with the addition of apple. Â Pairs well with seafood, appetizers, Â and cream-based pasta dishes.
Recommendations: Last night my wife and I decided we wanted some white wine to go with a dinner of mostly finger foods. Â Unfortunately we didn't have any in the house (I realize this is becoming a trend). Â Running down to the store, we picked up a 6-pack of pumpkin beer for my wife, and a bottle of the 2009 Conte Fini Pinot Grigio for dinner.
We realized as we were buying the wine that it had been a really long time since we had bought or drank Pinot Grigio, partly because of typically drinking Sauvignon Blanc where we would normally choose Pinot Grigio. Â It was time to branch out.
The wine was nice and light, with aromas of pear and apple. Â In the mouth I got primarily apple, with a hint of pear on the finish. Â Paired with a dinner of bacon wrapped scallops and some crab puffs, it was light enough to not overwhelm the fish, and the acid did a nice job of cutting through the fat of the scallops.
While it's certainly been a while since I've had any Pinot Grigio, last night reminded me of why I used to keep a couple of bottles of it on hand. Â The Conte Fini was a nice wine that I can definitely see myself picking up again for exactly this reason. Â One worth checking out if you're like me and haven't had Pinot Grigio in a while, or even if you have it almost every day.