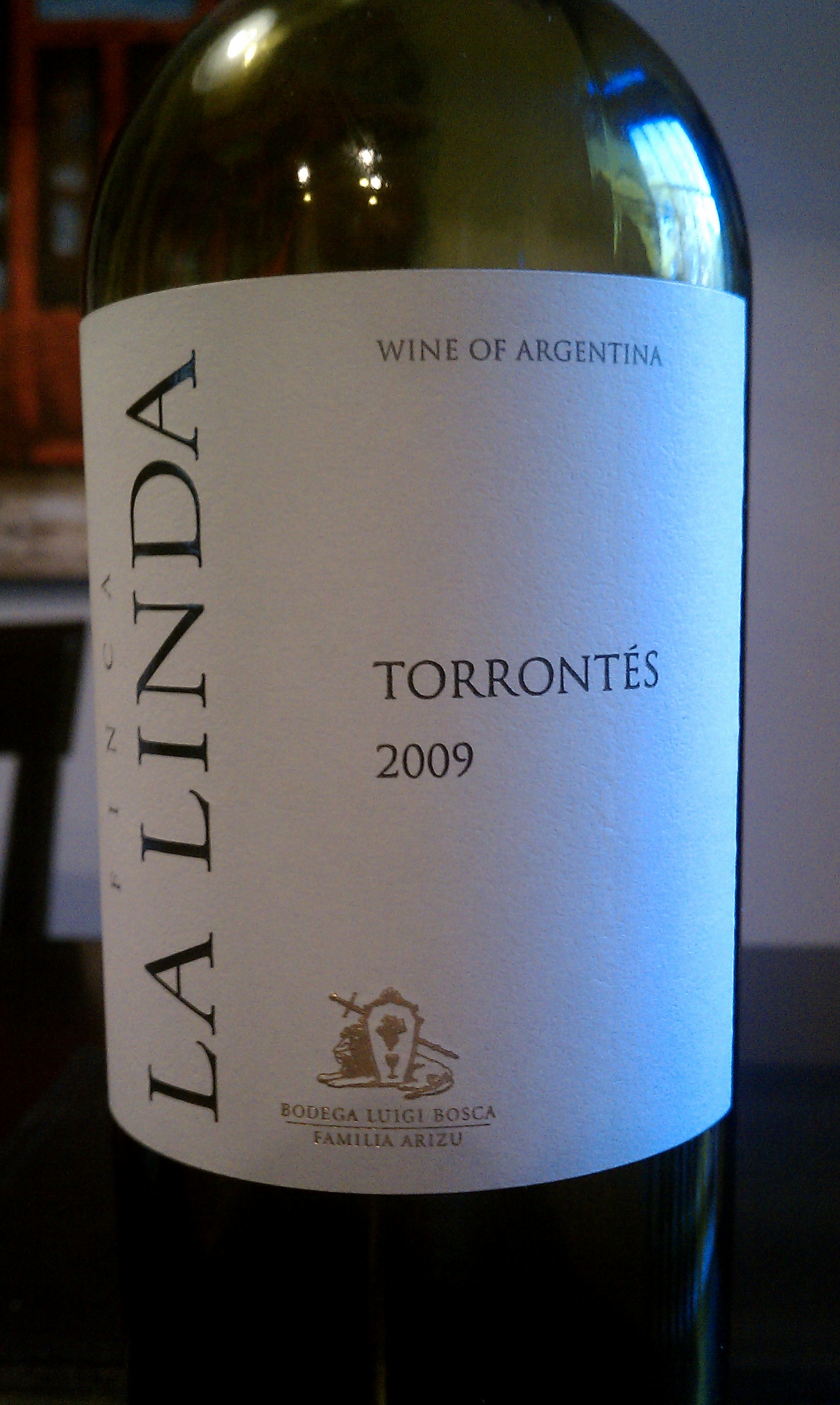 Varietal: Torrontes
Region: Argentina
Cost: $11
Clear yellow color with hints of green and floral aromas of rose and lavender. Â A balance of sweetness and acidity in the mouth with flavors of white peach and sugar-candied orange rind. Â Pairs well with grilled chicken, appetizers, Mediterranean style foods, and white meats.
Recommendations: I'll admit that I had never heard of Torrontes before I got a sample of this wine, but being the open-minded wine taster that I am, I was a bit excited to try a new varietal. Â The floral aromas were definitely present and reminded me of Viognier, which I've been on a big kick of drinking this summer. Â There is a hint of sweetness when you take the first sip, but it's quickly balanced by a nice acidity, so by no means would I call this wine "sweet".
The orange rind on the finish was noticeable, but I liked it and it made it a nice counter note to the dinner of grilled chicken, asparagus, and rice that my wife and I paired this wine with. Â The sign of a good wine to me is wishing there was one more glass in the bottle after the last drop has been poured, and this wine certainly showed that sign.
This is a great wine for the summer, especially if you're anything like me and grill out a lot of chicken and pork during the warmer months. Â For the price it's a great value, and if you can find it for less, mores the better. Â Definitely one I would recommend, and one I plan to keep my eyes out for to pick up another bottle of.