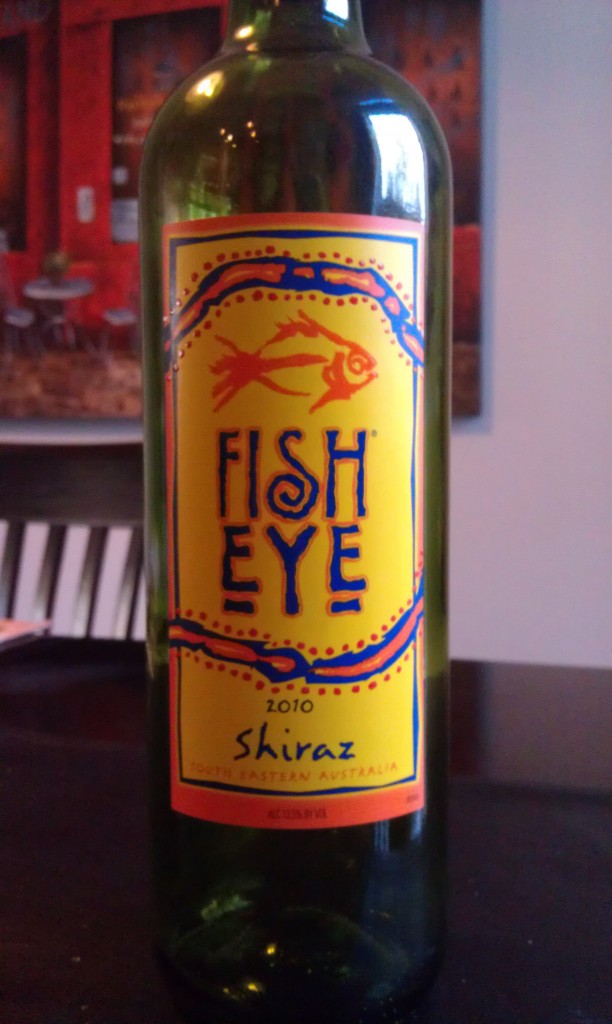 Varietal:Â  100% Shiraz
Region:Â  South Eastern Australia
Cost:Â  $7 (SRP)
Winemaker's Notes:Â Â Â Ripe blackberries and blueberries with spicy black pepper on the nose. Pairs well with BBQ baby back ribs with macaroni salad, jerk chicken with brown rice and black beans, or without any food at all.
My Review:Â  It's been unseasonably warm here in Virginia so I've been able to make use of my grill here at the end of January and start of February when it's usually covered and forgotten until March. Because of that, my wife and I recently threw some chicken on the grill with some BBQ sauce basted on and decided to open up a bottle of Fisheye Shiraz that had been sent to me.

The wine was dark in the glass, with violet color throughout. On the nose I got berry and a hint of pepper right at the finish. In the mouth the wine was more complex than I would have expected, with a good mix of blackberry and blueberry flavors with a touch of spice and pepper and a fairly smooth finish. Paired with the BBQ chicken it went well with the food and was enjoyable to drink after the food was done as well.
Now, before I get too far let me be clear that this is by no means some transcendent wine. However, it's pretty good for a budget table wine. It's available in the Octavin Home Wine Bars and I'm giving serious consideration to picking one up to keep on the island counter in my kitchen for when I want that random glass of wine or for cooking with.
If you're looking for a budget red that's different than your usual value California Cabernet or Merlot and is surprisingly complex for the price you can do a lot worse than the Fisheye Shiraz. It won't set the world on fire, but for parties and cookouts it's a good option to put out, especially if you grab the Home Wine Bar size.