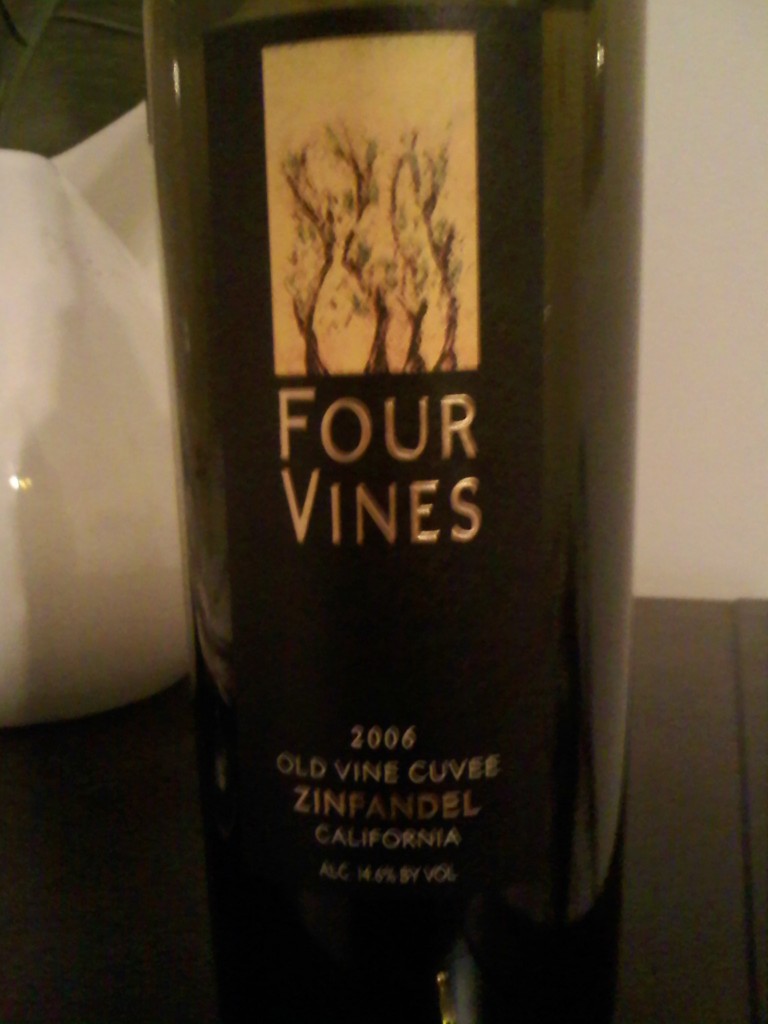 Varietal: Zinfandel
Region: California, USA
Cost: $13.50
Gentle flavors of ripe fruit on the palate quickly lead into smoother flavors with a hint of pepper mixed with tannins on the finish. Â Very mellow nose on this medium-bodied wine. Â Will pair great with grilled food, pasta, or by itself.
Recommendations: Having already been impressed with Four Vines wine when I had their Chardonnay, I was really looking forward to this wine. Â It didn't disappoint. Â Paired with some grilled hot dogs, the ripe fruit flavors and pepper finish were a nice compliment and were enjoyed well after the food was gone.
The fruit flavors and smoothness of this wine will make it a great compliment to BBQ, steaks, pasta and pretty much anything that has a lot of flavor on its own, but it won't require you to drink something with it to be enjoyed either, making it a great value to keep on hand.
If you haven't tried Four Vines wines before, I would recommend that you start. Â Between this Zinfandel and their Chardonnay, they are quickly becoming a favorite of mine and my wife's. Â Definitely worth your money.