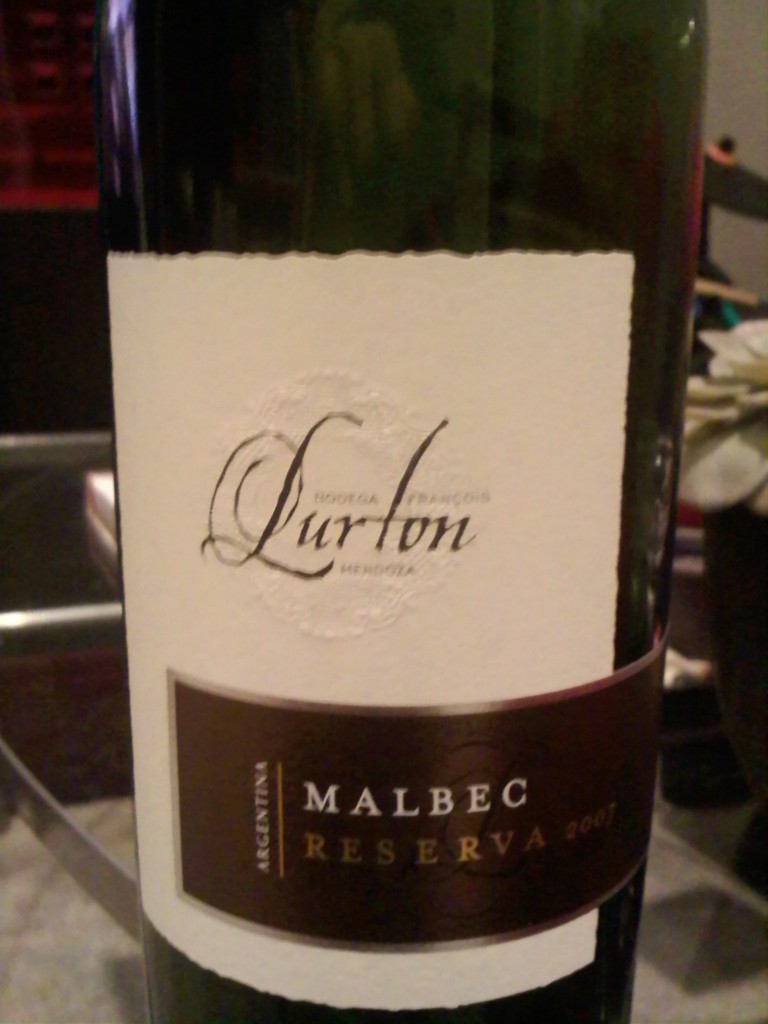 Varietal: Malbec
Region: Argentina
Cost: $19.50
Deep purple color with aroma of black fruits, rose petals, and dark chocolate. Â Ripe fruit flavor with a hint of oak on the finish. Â Pair with red meat, pasta with red sauce, lamb, and fowl such as ostrich.
Recommendations: My wife and I specifically went out and grabbed a couple of steaks to go with this wine and I was so glad that we did. Â The dark purple color of this wine is nearly opaque, something I find attractive in a wine.
The aroma of black fruit is almost misleading given the dry nature of the wine. Â While there are flavors of ripe fruit on the palate, what really stands out is the flavors of oak and the tannins on the finish.
While I'm sure this wine would have paired well with a pasta with red sauce, I think that pairing it with a nice juicy steak is the preferred way to enjoy this wine, as red meat and red wine are as indicative of Argentina as the tango.
If you're a fan of Malbec or are looking for a great wine to pair with a good steak, this Malbec from Lurton is a great one to pick up and enjoy. Â Definitely one worth buying.
Special thanks to the International Wine of the Month Club for supplying the wine for this review.