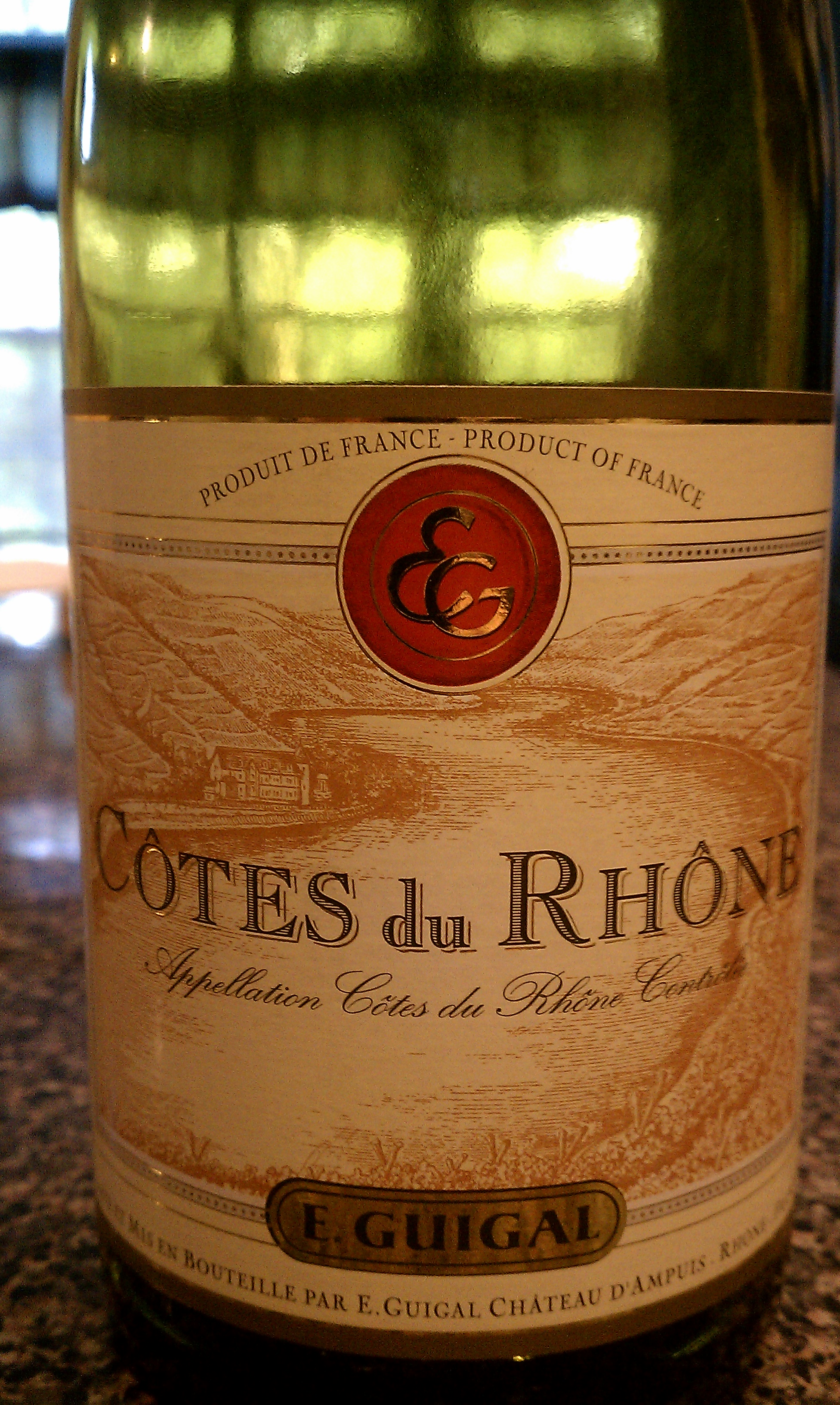 Varietal: Syrah; Grenache
Region: France – Rhone
Cost: $20.50
Red and black fruit aromas dominate the nose with flavors of creme de cassis, herbs, and hints of pepper and spice. Â Pairs well with roast leg of lamb, ratatouille, grilled meats, grilled vegetables, tomato and cream based pasta dishes, and pizza.
Recommendations: If there's one area of blatant weakness in my wine knowledge, it's French wine. Â It's not that I haven't enjoyed it when I've partaken in it, it's simply that I haven't done enough with it to feel truly comfortable selecting it on my own in a store. Â Because of that, I was actually quite happy when the International Wine of the Month Club sent me a sample of the Guigal Cotes du Rhone Rouge.
Deep purplish red in the glass, I got some aromas of berry, but the 13.5% alcohol was very prevalent. Â Paired with a dinner of wheat pasta with tomato sauce and ground Italian sausage, the wine was quite enjoyable. Â Juicy is the best word I can use to describe it in the mouth, with some of the berry that was on the nose coming through and pairing nicely with the sauce from the pasta.
The Guigal Cotes du Rhone is absolutely a food wine, simply because the juicy sensation that I got while eating my dinner wasn't quite as enjoyable after the food was gone. Â That's not to say that the flavors weren't still enjoyable, only that I found this wine better when eating something than when not. Â That being said, I would definitely recommend this for a casual dinner with family and friends as it will pair well with most foods.