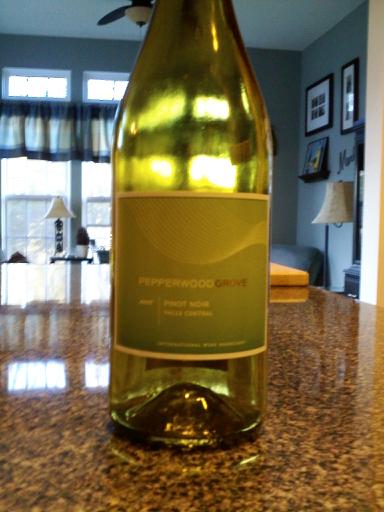 Varietal: Pinot Noir
Region: Chile
Cost: $10
Light to medium red in the glass with aromas of red berry, spice, and black cherry. Â Light on the palate with flavors of berry that will pair well with turkey.
Recommendations: I had been hearing good things about Pinot Noir from Chile, and given my love of Pinot Noir in general, I picked up this bottle while restocking my wine cellar, recently opening it while relaxing at home with my wife and parents.
Light, garnet color in the glass gave me an idea of what to expect once I tasted it, and I wasn't surprised. Â Light on the palate with flavors of berry and a very subtle tanninc finish, the wine was a nice pairing for the cheese and crackers that we had out to munch on while relaxing after a light dinner out.
I would be interested to pair this wine with a turkey dinner, but I almost feel like it would be overwhelmed by a more robust meal. Â That being said, it's a good value for anybody looking for a Pinot Noir to keep around simply for sipping on, and its subtle flavors make it good for enjoying without food.
Worth checking out, but don't fool yourself into believing that there aren't better Pinot's out there for about the same price that will be a bit more versatile.