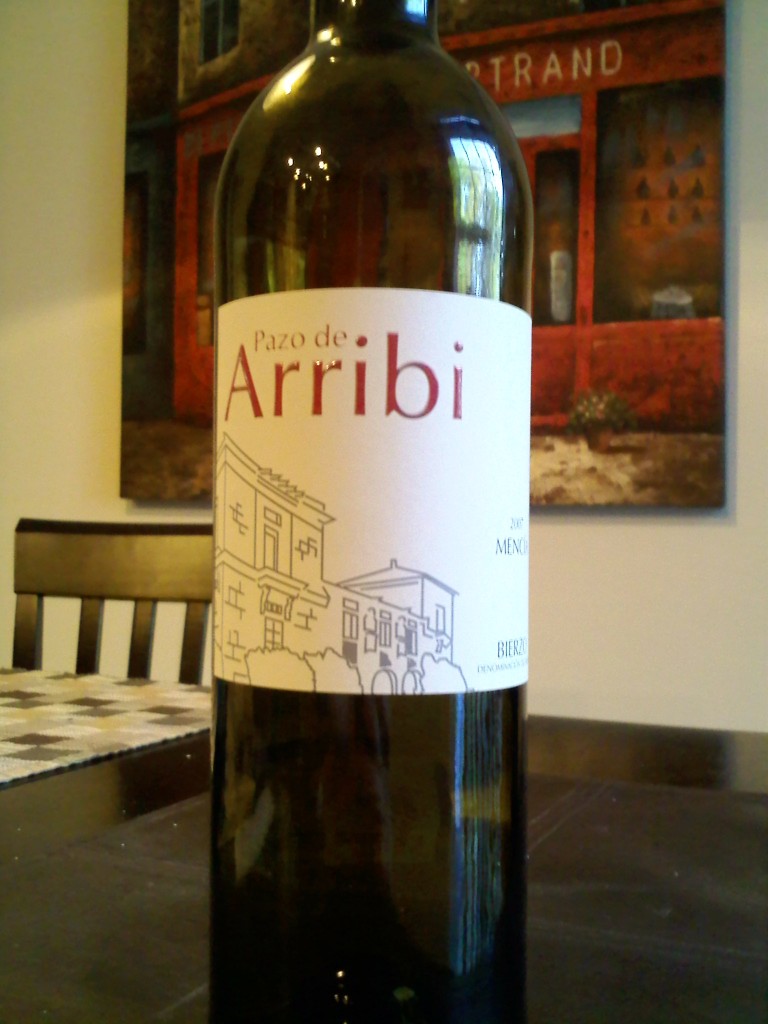 Varietal: Mencia
Region: Spain
Cost: $21
Deep ruby color with aromas of blueberry, violet, and woods. Â Flavors of cherry and cassis pair with chicken, pork, salmon, and other meats. Â Pairs well with Spanish flavors and foods.
Recommendations: I had never heard of the Mencia varietal until the International Wine of the Month Club sent me this one to try, but as with most wine, I was open minded and reminded myself that I do in fact like Spanish wines. Â I loved the deep red color of the wine in the glass, but I didn't get any blueberry on the nose myself, with the alcohol overpowering the aromas even after allowing it to open up a bit.
Pairing the wine with a steak dinner helped to cut the flavor of alcohol as well (it was 14%/vol), but after dinner with nothing to balance it, the alcohol flavor and aroma was rather overwhelming. Â It wasn't until much later as I was finishing off my final glass of the wine that I started to get some of the cherry flavors coming through.
I'm having a hard time recommending this wine because it took so long for the wine to open up enough for the actual flavors to come through. Â If you do have this wine, decanting and letting it open for at least 20 to 30 minutes is the best advice I can give. Â Drinking this wine with anything other than boldly flavored food is probably going to result in the wine overpowering the meal.
Hopefully this wine isn't indicative of the Mencia varietal, and I would certainly give another bottle of Mencia a try as the description of it sounds good, but the Pazo de Arribi Bierzo just fell short for me.