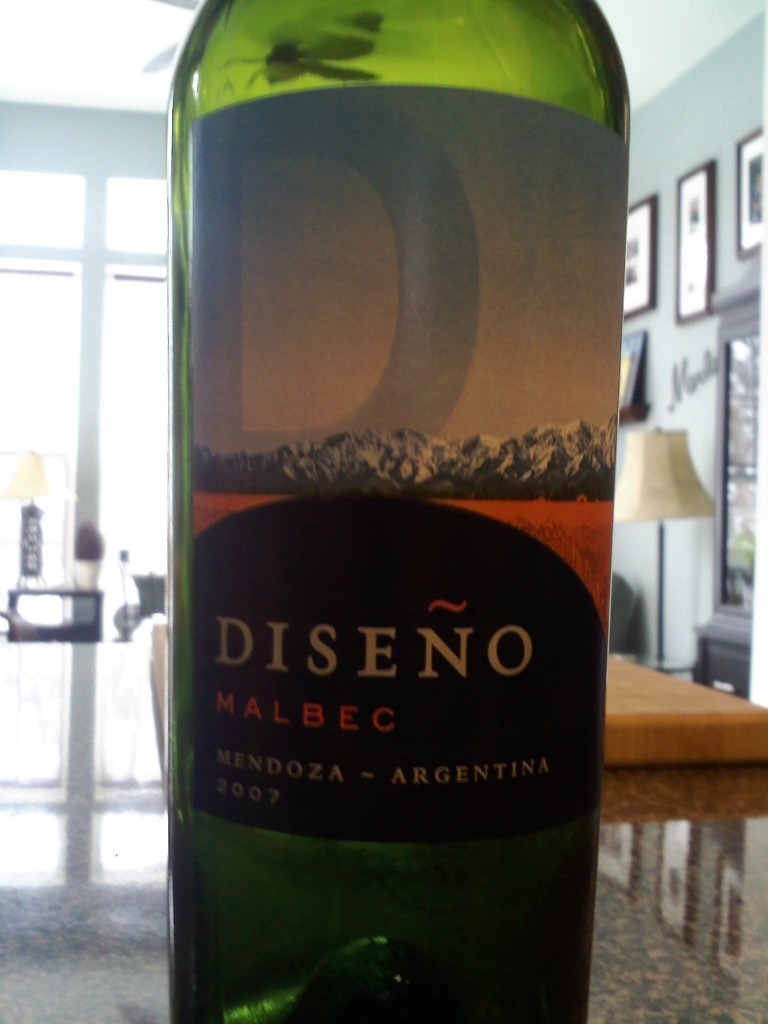 Varietal: Malbec
Region: Argentina
Cost: $12
Deep red color with aromas of berry and tobacco. Â Dark cherry, blackberry, and spice on the palate allows this wine to pair well with BBQ.
Recommendations: My wife had picked this wine up a while ago, and since we've been snowed in and our selection is starting to wane, we paired this wine with a meal of lemon-mustard chicken and mac n' cheese. Â The wine was fairly dark in the glass, and while I did grab a hint of berry and tobacco on the nose, the alcohol (13.5%) was what I really picked up at first sniff.
In the mouth, I was able to taste dark cherry and blackberry, but again the alcohol was prevalent until the wine was allowed to open up, helping to mellow it out. Â While it went well enough with our meal, it would have paired much better with BBQ of some type, and if you pick this bottle up I would recommend that you do just that.
In the end I have a hard time recommending this wine. Â While it's not a bad value, there are better Malbecs out there for the same price and even less. Â The alcohol flavor and aroma passed as the wine opened up, but it was hard to get past at first. Â Pass unless you're curious or it's the only thing left in your wine cellar.