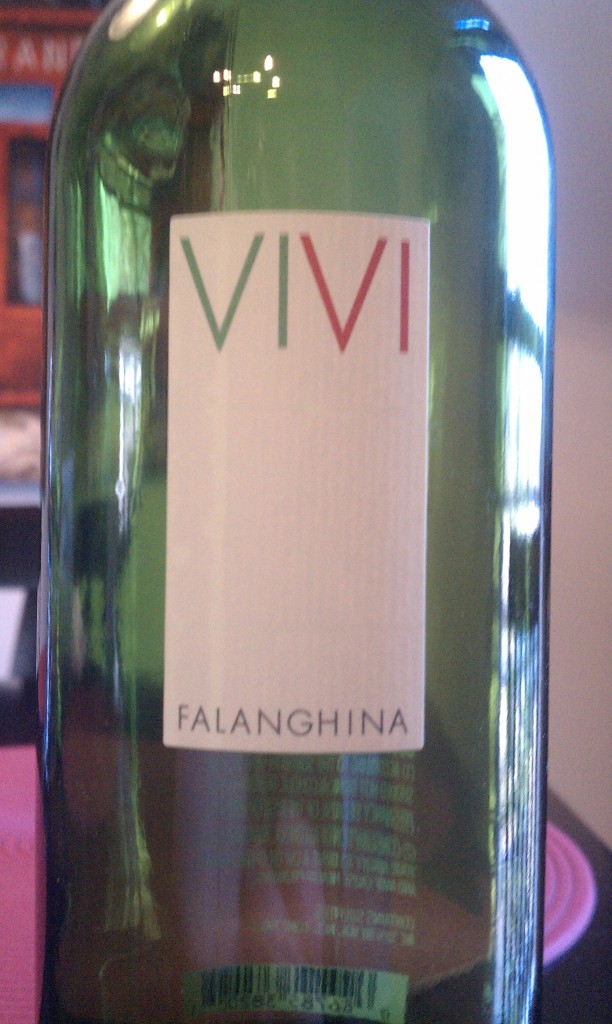 Varietal: 100% Falanghina
Region: Italy
Cost: $10
Winemaker's Notes: Pale yellow color with a greenish shimmer. Aromas and flavors of tiny white flowers, fruit, "limongella" apple, tropical lime, and a clean balanced taste and finish. Pairs well with seafood, chicken, or creamy pasta dishes.
My Review: I will admit that before this bottle showed up, I was completely unfamiliar with the Falanghina grape. I had never heard of it, never seen it on a shelf, and actually had to check the tasting sheet included with the wine to make sure that Falanghina was the grape and not some branding on the wine.
The wine definitely has a greenish hue to it when held up to the light, but otherwise is a very pale yellow in color. There's a lot of citrus both on the nose and in the mouth, and while I got lime, it was otherwise a fairly nondescript "citrus" flavor in the mouth, with no one flavor really jumping out to me. Paired with a dinner of pesto tilapia it complimented the dish and I could see pairing it with a cream dish like pasta with alfredo sauce.
Much like the 2009 Vivi Primitivo, my overall impression of this wine was just…meh. It's certainly not bad, but it also doesn't really impress me either. The citrus in the mouth was nice, but not being able to distinguish any other flavor than lime was a bit off-putting to me. Like the Primitivo, I'm not saying avoid at all costs, but only that I don't know that I'd buy it and take it to a dinner party. If you do want to pick up a bottle to give a try to, if for no other reason than to try a new grape, you can find it by following this link.