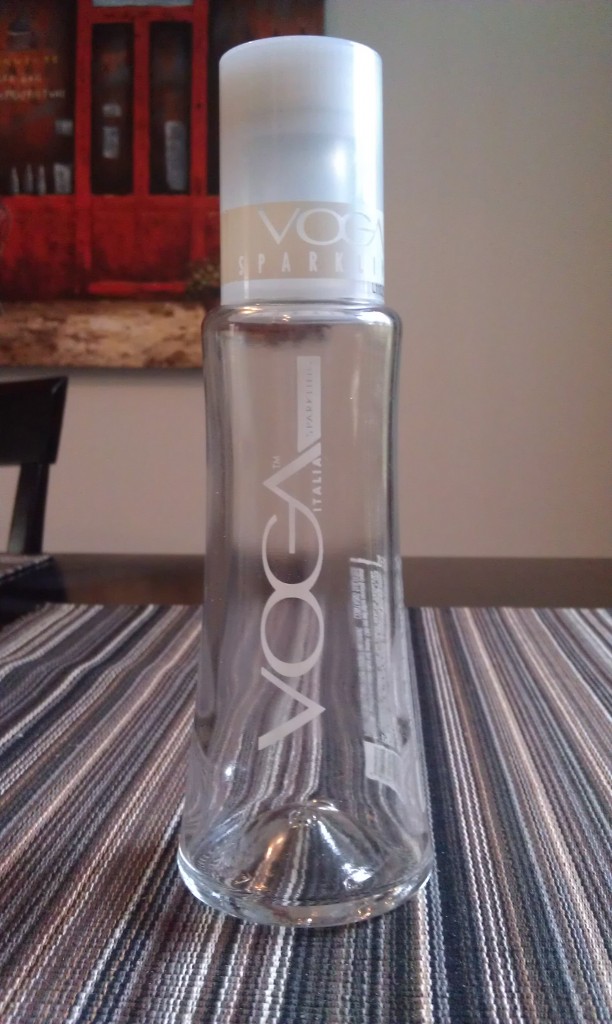 Varietal:  80% Chardonnay; 20% Pinot Grigio
Region:  Trentino – Veneto – Italy
Cost:  $16 (SRP)
Winemaker's Notes:  A light golden color and fine perlage give way to aromas of white blossoms and ripe fruit. It is very smooth in the mouth with yummy, yeasty flavors and a citrusy finish. Perfect for entertaining.
My Review:  Sparkling wines are a selection that at one time I really only drank for celebrations (weddings, New Years, promotions, etc), but find myself indulging in more and more as an option for pairing with food (or without) on a regular basis, in part because of the wide range of sparkling wines that are available now…and expanding tastes doesn't hurt. When I was offered a sample of VOGA's sparkling wine I jumped at it as one of the first reviews I ever did on this site was about VOGA wines (the Quattro and the Pinot Grigio).
When I received the bottle I was amused to see it was a smaller bottle, basically a split, which my wife, upon first seeing it, thought was a bottle of perfume I had bought for her. I appreciate VOGA's use of bottles outside the usual designs – they stand out on a shelf and are memorable, a good use of visual marketing to help with their brand.
Pouring the wine into a pair of flutes for my wife and I to share I picked up some subtle aromas of white blossoms, but wasn't overpowered by any one note on the nose. In the mouth I got a bit of yeast flavor around the medium-large bubbles floating to the top. The finish was a bit dry and crisp, more pithy than citrusy for me though.
I don't know that I would keep a bottle of this around as a bottle of "table bubbles", but the unique bottle design would certainly make me think about putting splits of it out for a wedding. It's certainly not worse than a lot of the bottles you think of as budget sparkling wines, but there are also plenty you can get for about the same price that are better. If you're amused by the bottle or are looking for something visually interesting for an event this is certainly a go to, but if you're looking to be wowed by a bottle of sparkling wine, this probably won't do it for you.