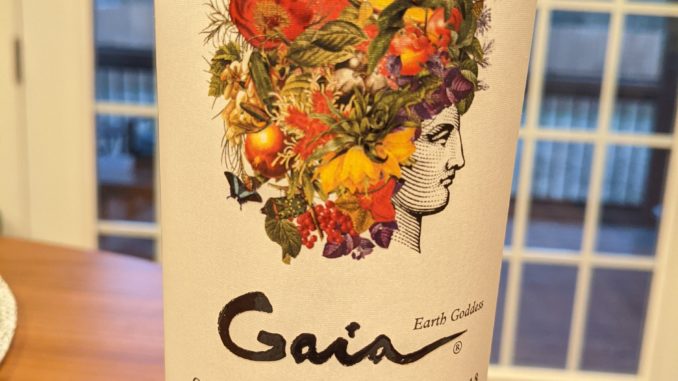 Variety: 100% Cabernet Sauvignon
Region: Â Tupungato, Alto Gualtallar, Argentina
Cost: $20 (SRP)
Winemaker's Notes: Intense violet color. Black currant and black cherry aromas with graphite notes. Full body with medium high tannins and flavorful finish. Serve with grilled meats with pepper sauces.
My Review: Not that I ever do, but dry January really wasn't going to happen this year. Fortunately, I have bottles like the 2018 Gaia Cabernet Sauvignon from Domaine Bousquet to help me get through it.
Over the years I've gotten to try numerous wines from Domain Bousquet (be on the lookout for another review about a sparking rose' from them shortly). I've always appreciated their approach to wine — approachable wines that tend to punch above their weight, but also aren't trying to fool anybody into believing this is a wine that should be cellared and aged.
I have plenty of friends that age select wines, even just for a year or two, but I have neither the storage nor the patience to pick up wines with the express purpose of not drinking them for more than a year.
All of that to say, I appreciate a wine that wants you to enjoy it now. Which of course begs the question: Did I enjoy the 2018 Gaia Cabernet Sauvignon?
In the glass the wine was a deep red color, with a hint of orange around the edges. On the nose I picked up aromas of raspberry, vanilla, spice, and nutmeg. I was impressed that even at 15% alc/vol that the wine didn't read hot to me — it certainly opened up the longer the bottle was open, but often as wines creep up over that 14.5% alc/vol that initial sniff is just pure alcohol.
The wine showed plenty of tannins, with flavors of raspberry, spice, and bing cherry. With all of the tannins, the wine was still surprisingly smooth on the mid-palate, and while there was plenty of fruit flavors, it never read like a fruit bomb.
My wife and I paired the wine with flank steak tacos (we got a tortilla press over the holiday and every Tuesday is now Taco Tuesday). The wine paired very well, with the tannins and fruit notes pairing well with the grilled meat and toppings (we're traditional and went with diced onion, cilantro, and lime).
We both really enjoyed the wine, and especially for $20 it's one we'd pick up again. The summer grilling months may seem like a lifetime away, and who knows what summer will even bring with regards to barbecues and gatherings, but this is one I would keep in the back of my mind for such an event since the price makes it easy to grab several bottles to open and share, and the easy pairing with grilled meats is just begging for a cookout.
Editor's Note: I received this wine as a free sample for review.