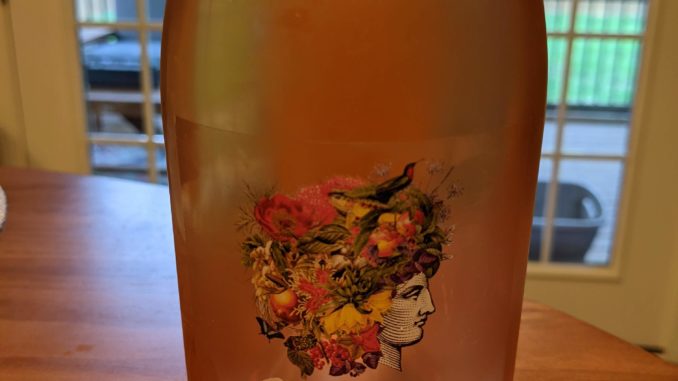 Variety: 100% Pinot Noir
Region: Tupungato, Alto Gualtallary, Argentina
Cost: $20 (SRP)
Winemaker's Notes: Pale and pretty crystal clear pink. Strawberries and red berries with orange zest and floral notes. Lively with creamy mid palate and lively acidity. Pair with appetizers and tuna dishes.
My Review: It's rose' season all year round at my house, but since we're hitting temps in the 90s with enough humidity to make it feel like you're swimming just walking down the street there's been a constant stream of rose' making its way from my fridge to the glass. The crisper, the better.
So did the 2020 Domain Bousquet Gaia Rose' do enough to cut the heat and the humidity?
In the glass the wine was a pale pink color with hints of orange. On the nose I got light, floral aromas, while in the mouth the wine was crisp and refreshing, with flavors of rose petal and tart berry leading to a zippy finish. My wife and I paired the wine with honey lemon pork cutlets with green beans and cous cous; the acid in the wine did a great job of cutting through the honey in the dish.
For $20 I liked the 2020 Domaine Bousquet Gaia Rose' for a summer sipper. It's wasn't a revelation, but on a Friday night after a long week in the office, it was refreshing, especially on a day when the AC was struggling to keep up with the heat. Our pairing worked well, but I think some tuna crudo would be a great way to enjoy this–any seafood with some acid would welcome the crisp, floral notes of this wine.
Editor's Note: I received this wine as a free sample for review.