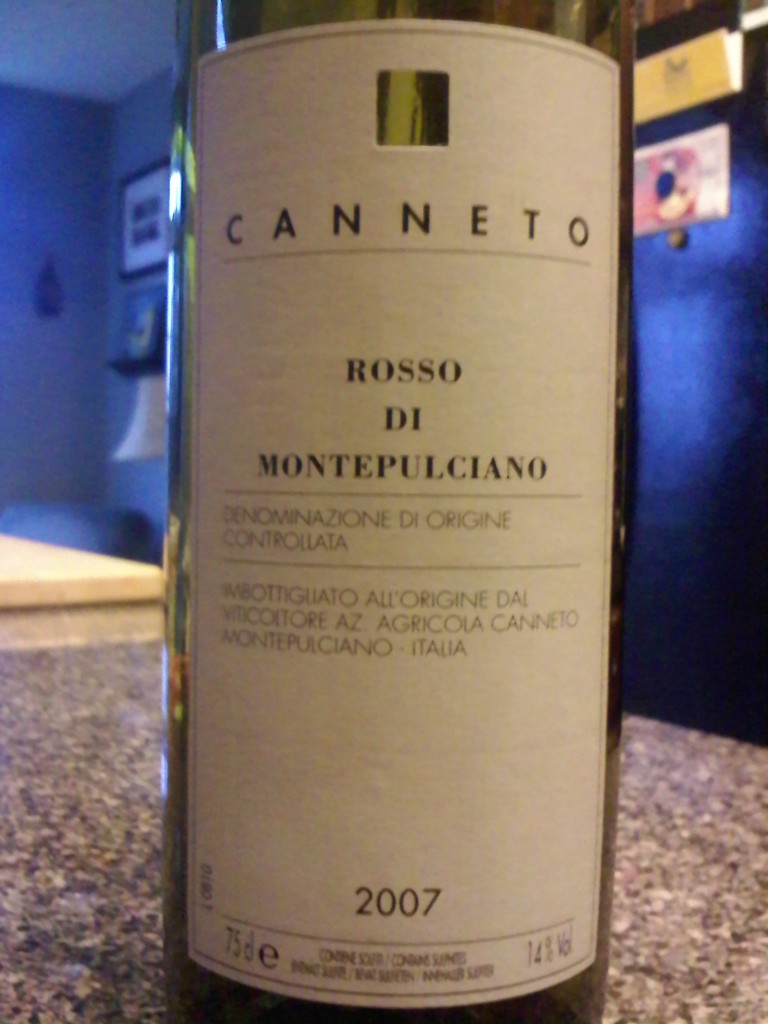 Varietal: Red Blend
Region: Italy
Cost: $20
Deep purple coloring with aromas of roses, violets, and woodlands.  Red and black fruits on the palate, with hints of truffle and chocolate.  Pair with veal, hearty soups, hard cheeses such as Parmesan or Pecorino, lamb, Osso Bucco.
Recommendations: I've been sitting on this bottle for a few weeks since receiving it just before Thanksgiving waiting to pair it with some steaks that have been sitting in my fridge waiting to be cooked.  I was so glad that I did.  I'm a fan of dry red wines, and the Canneto Rosso did not disappoint.
Tons of earthiness on the nose lead into a very dry wine that still managed to exhibit flavors of ripe berries.  Although the wine has a high alcohol content (14%/vol), it doesn't show either on the nose or on the palate, a huge selling point for me.
Paired with a well seasoned steak, the dryness of the wine was a great compliment to the juiciness of the meat, and the earthiness on the nose mixed well with the herbs I used on the steak (rosemary is my friend).  While this wine is a bit expensive to use as an everyday table wine, it's certainly in that vein and if you're looking for a fancier table wine, this is certainly what you're looking for.  Definitely worth grabbing.
Special thanks to the International Wine of the Month Club for supplying the wine.