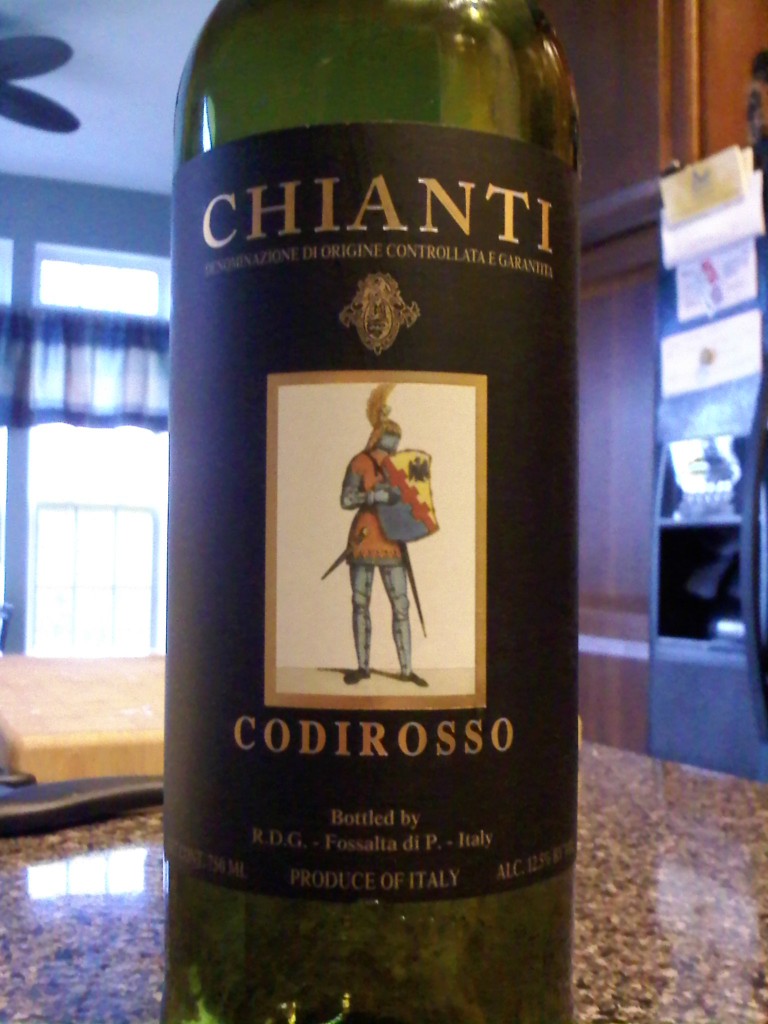 Varietal: Chianti
Region: Italy
Cost: $8
Medium dark color with notes of cherry on the nose with berry on the palate. Â Soft tannins pair well with pastas and meats.
Recommendations: Given as how Chianti is my first love of red wine, I was excited to open up this bottle, and finally got the opportunity this past weekend. Â Paired with a meal of Giada's Lasagna Rolls (which my wife adds sausage to and I recommend anybody making this meal do as well), the cherry, berry, and slight earthiness of the wine came out great.
Unlike several Chiantis I've had in the past, this one was really easy on the tannins which made it really enjoyable even after the meal was finished. Â While this certainly isn't a life-altering Chianti, at $8 it's easily one of the best values I've come across in quite a while, and definitely worth giving a try if you're looking for a good red table wine to keep around the house.
Special thanks to Wine & Beer Westpark for supplying the wine for this review.