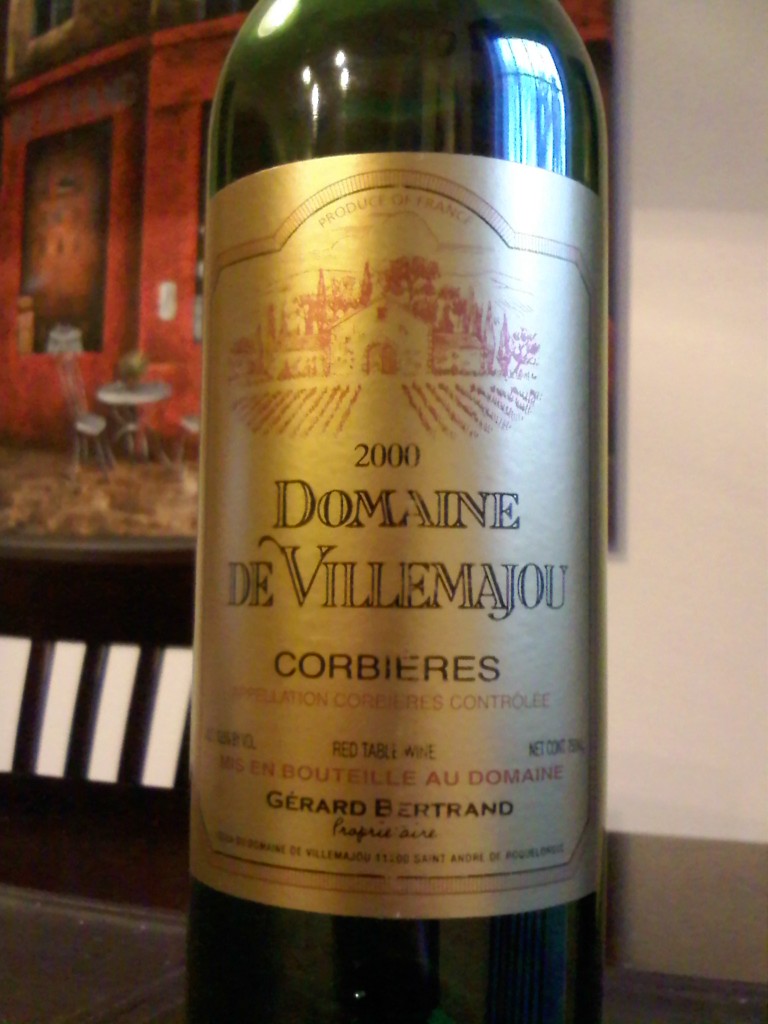 Varietal: Blended Red Wine (Syrah; Carginan; Grenache; Mourvedre)
Region: France
Cost: $41
Deep reddish brown in color and featuring aromas of plum, rose, violets and black fruits. Â Full-flavored dark fruit on the palate that pairs well with beef, lamb, poultry, or BBQ.
Recommendations: When I got this bottle it almost seemed a shame to open it. Â A 10 year old bottle of French wine doesn't exactly find it's way into my wine cellar every day and I kept trying to think of something special to pair it with. Â Then I realized that if I kept trying to find something spectacular to enjoy it with the wine was never going to get opened.
Dark reddish-brown in color (I hate saying brown, but the complete lack of purple and the shade of red make it about the only real descriptor I can use), with subtle aromas of fruit and florals, calling this wine full-bodied would be an understatement. Â The flavors of dark fruit are big and soft at the same time, and the slight tannic finish fades away as the bottle is allowed to open up – not that it needs to much.
Paired with a dinner of pasta and red sauce with some fresh herbs thrown in, the Domaine de Villemajou did a great job of neither overwhelming or being overwhelmed by the meal (I have yet to see anything or anyone be just whelmed). Â After the meal it was great by itself, being full of flavor, but not demanding food to be enjoyable.
This bottle was described to me as a party wine, and I can see how it would be easy to just keep opening bottles of it while entertaining family and friends. Â Bold and smooth all at once, this is a great wine for just about any meal and any company. Â While I can understand that the price point may give the value wine shopper pause, it's definitely one worth getting for a special occasion.
Special thanks to the International Wine of the Month Club for supplying the wine for this review.