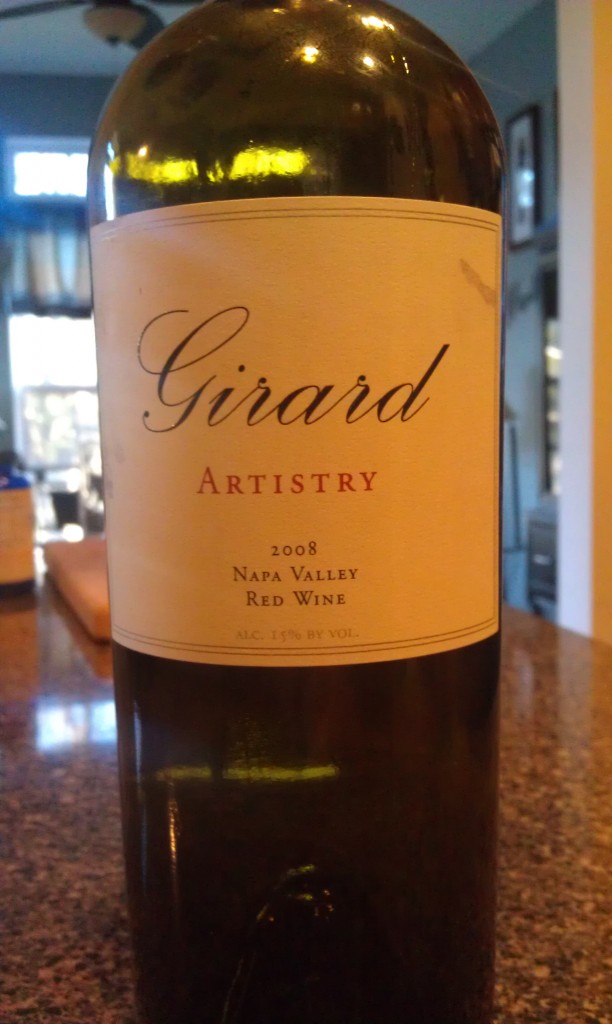 Varietal:Â  59% Cabernet Sauvignon; 19% Cabernet Franc; 11% Malbec; 6% Merlot; 5% Petit Verdot
Region:Â  Napa, California – USA
Cost:Â  $40 (SRP)
Winemaker's Notes:Â  Rich garnet color goes perfectly with the holiday season and it's aromas of toasted hazelnut and winter spices make this wine the perfect gift for anyone on your list.
My Review:Â  Another of the bottles that I received just before the end of the year, and on an unseasonable warm day on Sunday (pushing 70 in Virginia? Really?) my wife and I decided to throw a couple of steaks on the grill and a bottle of red wine sounded like the perfect pairing.
While there are some violet streaks going through the wine, it was a nice deep red in the glass and I picked up aromas of spice and dark berry. In the mouth there was a ton of fruit, but it was by no means a "fruit bomb". By that I mean there was plenty of body and depth to the wine that allowed the wine to present nuanced fruit flavors and have a bit of complexity and a medium-smooth finish.
Paired with some steaks, baked potatoes, and asparagus it was great. The body of the wine held up to the steak and the fruit flavors managed to go well with the veggies (potatoes are a vegetable dammit). What I really liked about the wine is that even with the body to hold up to the steak, the fruit flavors were dominant enough to make the wine enjoyable all by itself.
If the wine isn't available near you and you want to give it a try, you can follow this link and have it shipped directly to you.