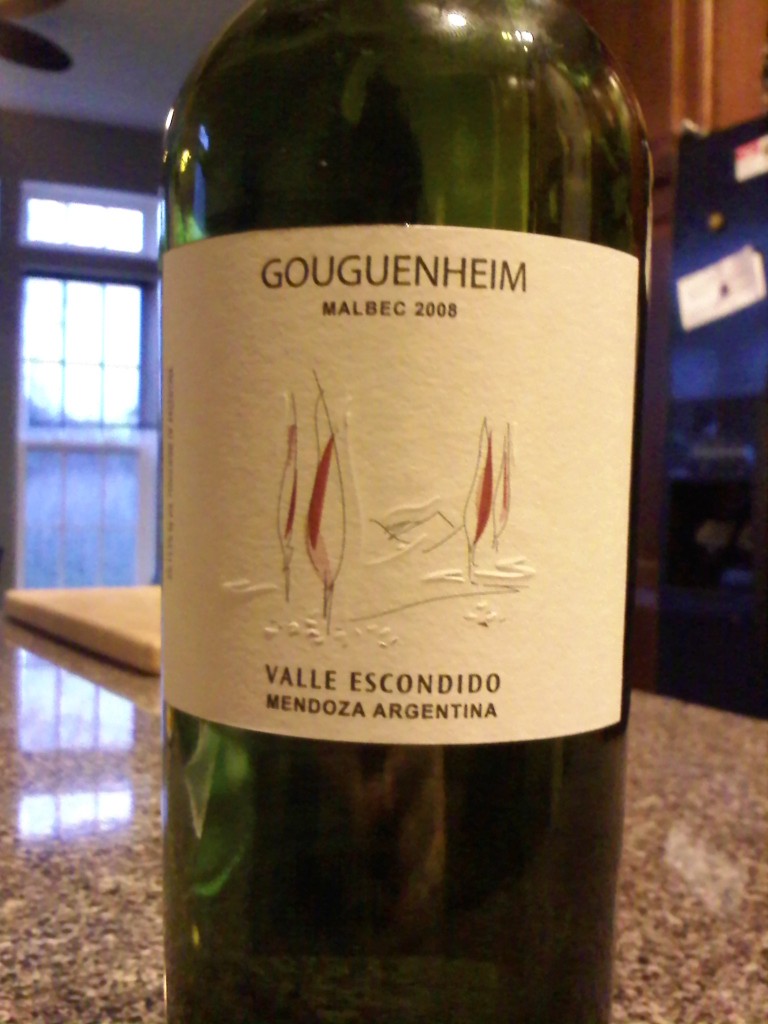 Varietal: Malbec
Region: Argentina
Cost: $20
Smooth on the nose with flavors of blackberry, plum, toast, and vanilla. Â Dark in color, pair this wine with casual foods such as hamburger, chicken wings, pizza, pasta, or steak.
Recommendations: Having enjoyed the 2007 Gouguenheim Malbec, I was excited to receive the 2008. Â The first thing I noticed about this wine was the deep purplish-red color. Â On the nose the wine was subtle, which was surprising giving that it carries nearly 14% alcohol by volume.
In the mouth the Malbec was full of fruit flavor, especially blackberry. Â While I was bad and didn't pair this with anything (it was movie night in the Perry household), this is absolutely the perfect wine to pair with pizza, as the bold flavors of fruit will be a perfect pairing to the pizza sauce and toppings.
This is a great wine to keep on hand for a casual evening at home making a quick dinner after work as it will go with just about any casual, throw-together meal that you can come up with. Â The 2007 was good, the 2008 is great. Â Definitely worth a try.
Special thanks to the International Wine of the Month Club for supplying the wine for this review.