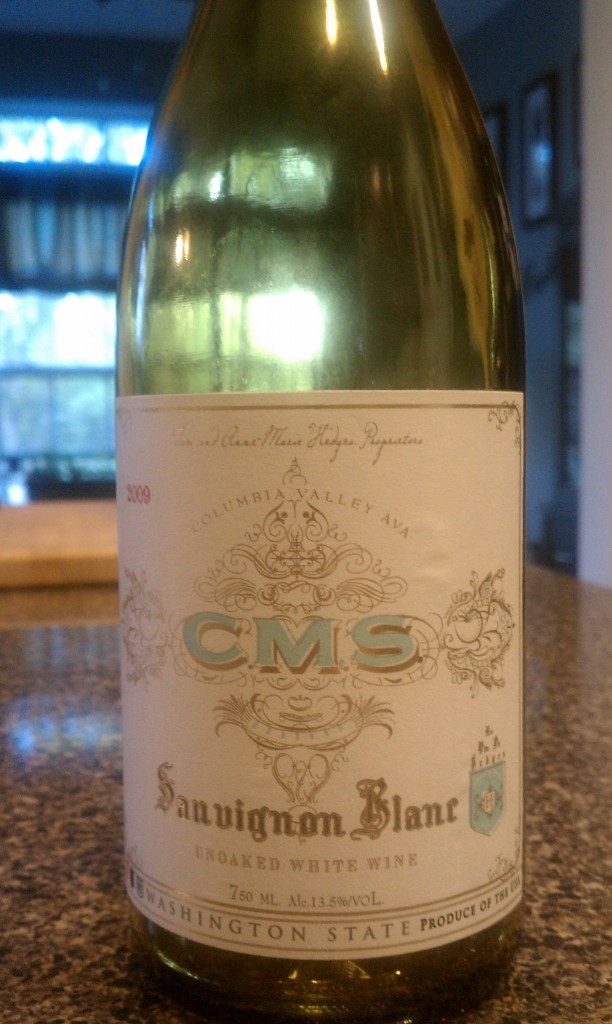 Varietal:Â  77% Sauvignon Blanc; 20% Chardonnay; 3% Marsanne
Region:Â  Columbia Valley – Washington – USA
Cost:Â  $14
Winemaker's Notes:Â  Bright, lively aromas of ripe pear, grapefruit peel, caramel apple, and orange blossom. The palate is lean, angular, and well defined, emphasizing the virtues of structure and elegance.
My Review:Â  I don't think I've made any secret to my enjoyment of Sauvignon Blanc over the past few years, which is why when I received a box of samples from Hedges Family Estate, I was happy to see a bottle of Sauvignon Blanc, especially since I couldn't remember having one from the state of Washington. I'm always looking to try new things.
In the glass the wine was somewhere between golden and straw – not really a dark yellow, but not really a light yellow either. On the nose I got light citrus and the orange blossom that was advertised, or at least I associate the aroma I got, a sort of floral citrus note, with orange blossom.
In the mouth the flavors were subtle and, for lack of a better term, lean. Maybe I've become too accustomed to South American Sauvignon Blanc, especially those from Chile, but while there was some citrus, I didn't get that punch of lemon, lime, and grapefruit that I'm used to. Instead I got more of the orange blossom and a bit of the Chardonnay came through both my wife and I in what seemed like an oaked flavor, even though the bottle says it hasn't been oaked (and I believe them).
Paired with a dinner of seasoned tilapia and some scalloped cheddar potatoes the wine did a good enough job of cutting through the heat of the seasoning we put on the fish. Now, as to the million dollar question of whether or not I would recommend it.
I personally like the big citrus punch I get from South American Sauvignon Blanc. I don't know if the lack of that hit in this wine was indicative of how the grape grows in Washington, was a result of the blending, or was something else. I didn't categorically dislike the wine, but it wasn't my favorite. Now, that being said, if you don't like the citrus hit of Sauvignon Blanc but are still in the market for a light wine that's good for the last bit of heat we'll see this summer, this wine may in fact be what you're looking for, and at $14 it's certainly not going to break the bank to give it a try.