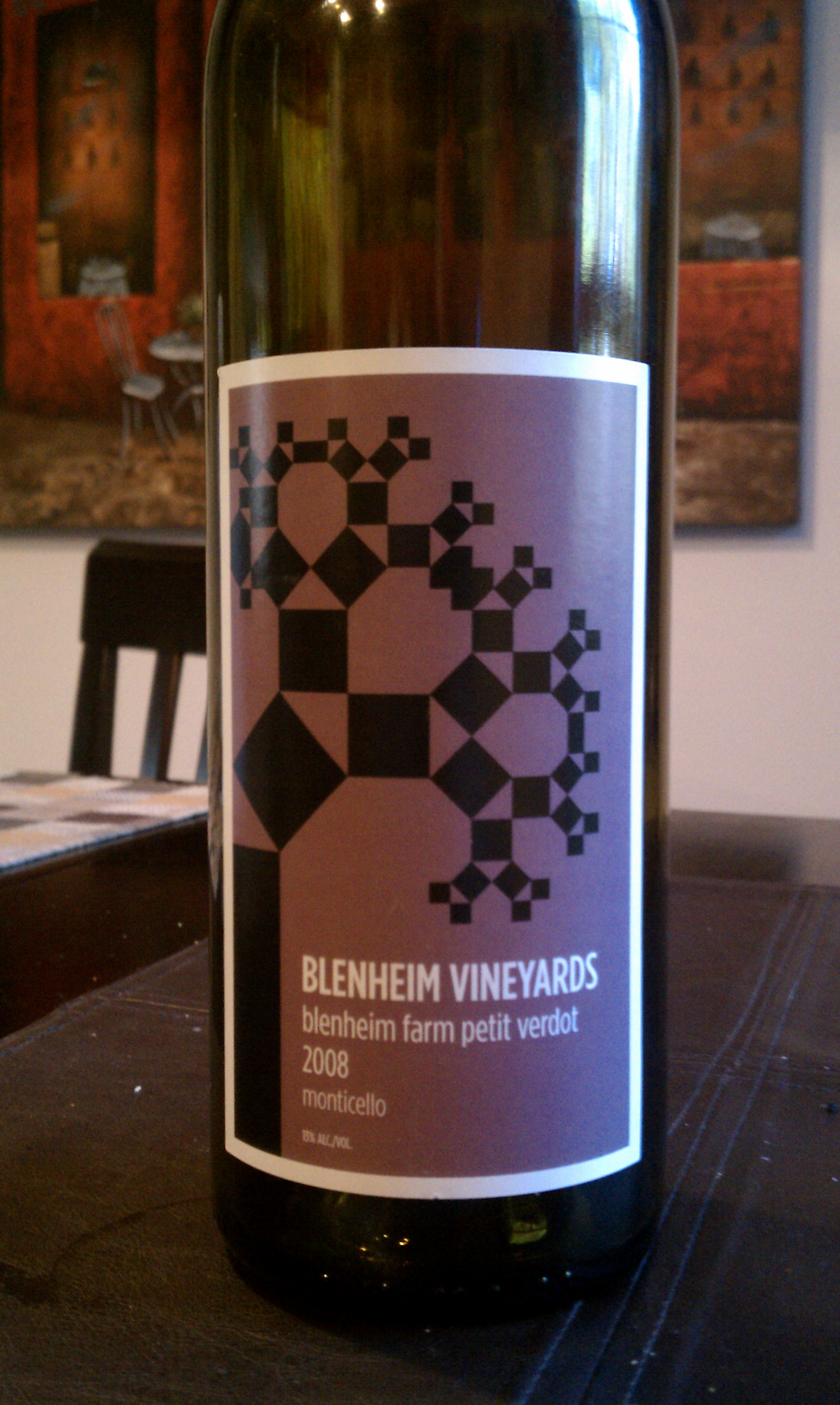 Varietal: Petit Verdot (100%)
Region: Virginia – USA
Cost: $24
Deep purple in the glass with aromas of allspice, vanilla bean, dried plum and fig. Â Flavors of blackberry and blueberry lead into a smooth, silky finish that is well paired with beef.
Recommendations: I'm a sucker for Petit Verdot, and when I visited Blenheim Vineyards several months ago I found another reason to love it. Â Very few places, especially in Virginia, offer a 100% Petit Verdot, but thankfully Blenheim does. Â A nice deep purple in the glass with aromas of spice on the nose, it was the perfect wine to enjoy with a pair of steaks I had seasoned and thrown on the grill before I even took a sip.
Once the food was finally cooked and we started drinking, the wine got even better. Â Berry flavors with a touch of oak (from 12 months in French Oak) lead into a nice silky finish that was a great compliment to the steaks and was enjoyable well after the meal was over. Â In fact my only complaint about this wine is that the bottle isn't bigger. Â The more I have Petit Verdot the more I enjoy it, both by itself and blended with other varietals. Â If you've never had Petit Verdot by itself before I highly recommend you try it. Â 
If you're ever in the Charlottesville area, I also highly recommend stopping into Blenheim Vineyards to taste all of their wines, but especially their Petit Verdot. Â You'll enjoy both their great wine and their amazing tasting room. Â You won't be able to find Blenheim in your local store, but if you visit their website (http://www.blenheimvineyards.com) you can order their wine from there and have it shipped to you. Â I would recommend it.