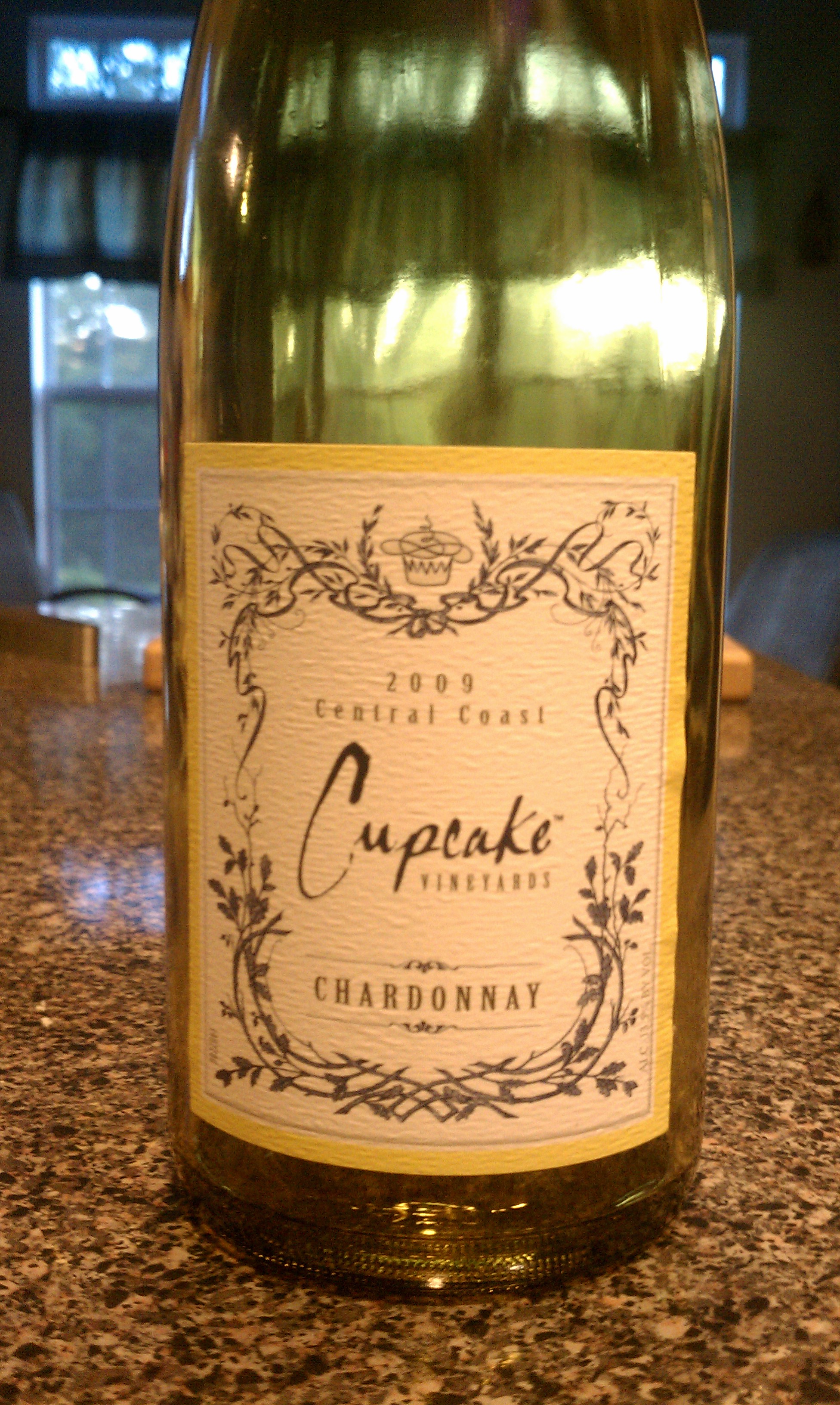 Varietal: Chardonnay
Region: California – Central Coast – USA
Cost: $14
Light in color with aromas of citrus. Â On the palate, butter, citrus, vanilla, pineapple, and a touch of oak on the end with just a hint of spice. Â Pairs well with crab cakes, seared Ahi tuna, French bread and cheese.
Recommendations: I was excited to open this bottle when it showed up as I have tried the Cupcake Vineyards Sauvignon Blanc and found it enjoyable. Â As my wife and I were doing a dinner of salmon and orzo pasta, it seemed an appropriate wine to open up.
A mix of citrus on the nose, but smoothed out by what I could only call cream. Â What I mean by that is that the citrus aromas didn't put me in mind of a Sauvignon Blanc, Pinot Grigio, or other white, but definitely a Chardonnay. Â The flavors were all Chardonnay as well. Â Pineapple was the most prominent of the citrus flavors to me, with a touch of buttery oakness thanks to 9 months spent in American oak barrels.
That's not to say that this wine is particularly oaky/buttery, so if you prefer a stainless steel Chardonnay I would say to at least try a sip of this wine if offered a sample. Â When paired with our dinner of salmon and orzo pasta, the citrus did a nice job of cutting through the fat of the fish, while the subtle butter finish made the whole thing go down smooth.
Cupcake Vineyards continues to impress without blowing me away, which is perfectly OK. Â The real question with any wine I review is whether or not I would try it again or recommend it to a friend, and in the case of the Cupcake Vineyards Chardonnay I can say that I would do both.
If you can't find the Cupcake Vineyards Chardonnay at your local store and want to give it a try, you can find it online here.