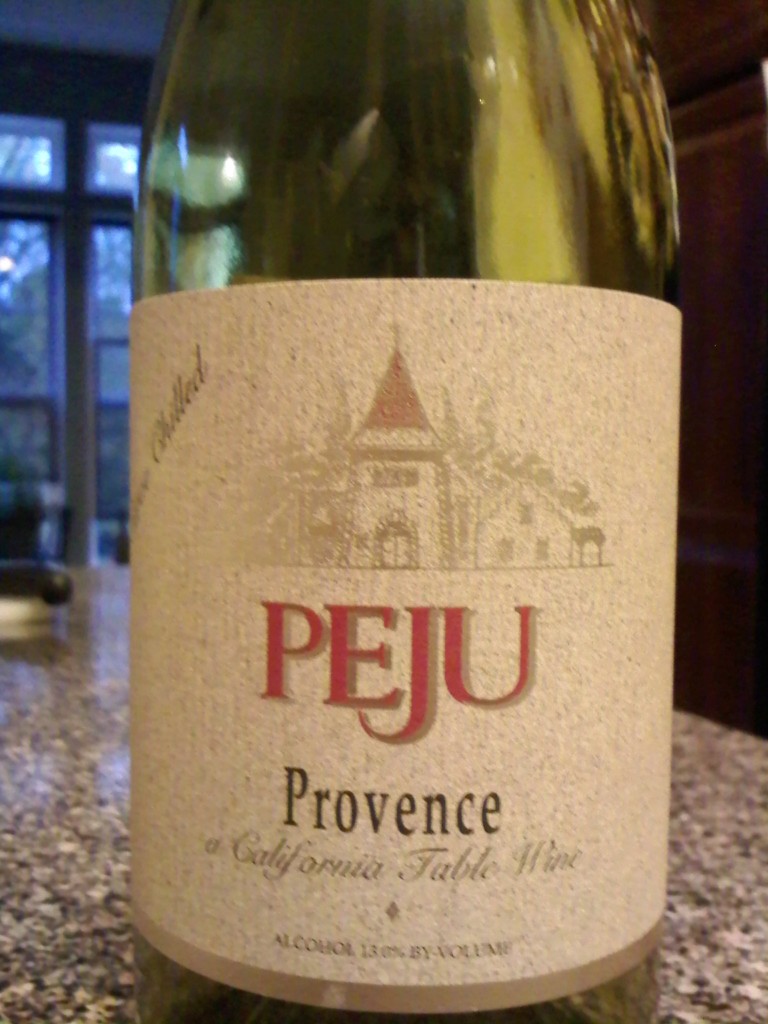 Varietal: Table Wine (Blend of Cabernet Sauvignon, Merlot, Zinfandel, and Chardonnay)
Region: California – Napa – USA
Cost: $22
Dark pink coloring with a bit of cranberry and floral on the nose. Â Fresh ripe fruit and strawberry on the palate. Â Pair with spicy food, BBQ, dishes that could pair with either a red or white.
Recommendations: Anybody that knows me knows that I have an aversion to pink wines. Â Because of this, my wife was very surprised when on our recent vacation to California I actually very much enjoyed the Peju Provence. Â A very dark pink wine that should be served chilled, the blend of Cabernet, Merlot, Zinfandel, and Chardonnay works to create a refreshing wine that is more tart than anything, even with 1.4% residual sugar.
Paired with a meal of Potato Lasagna (which is delicious and everybody should ask me for the recipe. Â Go ahead and ask), it was a perfect compliment to the mix of red potatoes, spicy sausage, spinach, and mozzarella and ricotta cheeses, and was enjoyable well before and after the meal was completed.
Whether you order it online, visit them in person, or find it in a store, I can honestly recommend picking up a bottle of this table wine. Â While I can't promise that this will be the only time I recommend a pink wine, it's a safe bet that it won't happen any time again soon, so mark this date down.
Check out Peju at: Â http://www.peju.com .