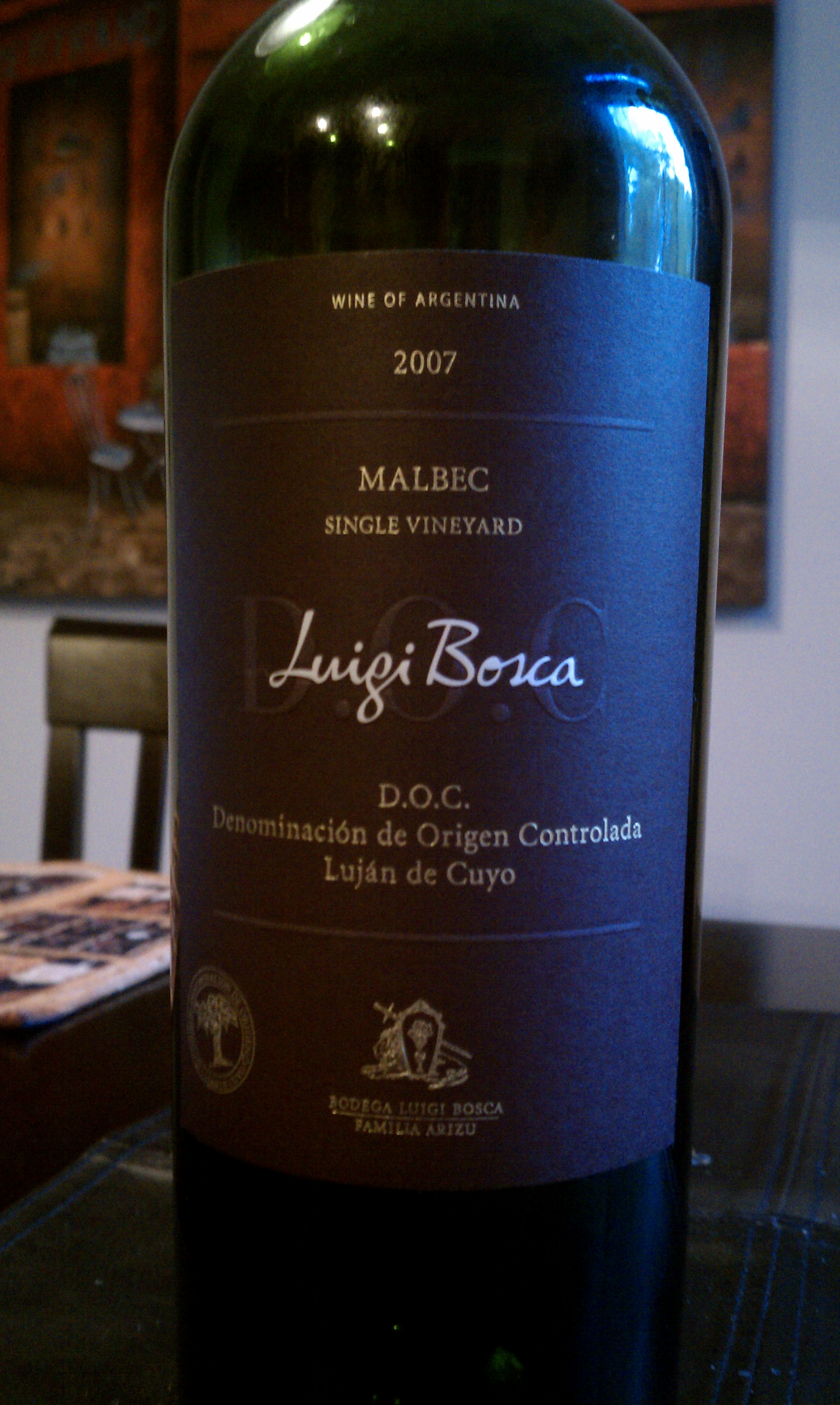 Varietal: Malbec
Region: Argentina
Cost: $24.99 (SRP)
Slight violet hue with aromas of ripe cherry and plum. Â Spice on the palate with hints of mocha and blackberry. Â Pairs well with red meat, quail, turkey, roasts, and hard cheeses.
Recommendations: I got a sample of this wine with the suggestion that it be paired with steak, and really, who am I to disagree with a suggestion like that? Â The wine itself had hints of purple running through the deep red it showed in the glass, and the aromas of cherry were far more noticeable to me than plum.
In the mouth, berry and spice were evident, with a hint of mocha on the finish that did a nice job of cutting through the higher alcohol content. Â Paired with a dinner of grilled steaks with sides of mashed potatoes and green beans this was a great pairing. Â When I say that this is a "steak wine" that's not to imply that it won't be good by itself (and indeed it was), only that it's a big, bold wine that will hold up well to a good piece of grilled red meat.
Malbec is quickly becoming one of my go-to wines for pairing with steak, and this wine was just another example of why. Â Big flavors from a full-bodied wine make it everything you'll want in a wine to pair with a steak dinner, but complex flavors of berry and spice make it perfectly enjoyable all by itself. Â Definitely one worth checking out the next time you're throwing some steaks on the grill.